We have already talked about the top of funnel and middle of funnel content for lawyers and how it can help you attract and engage potential clients. But we cannot forget about the final stage of the funnel – the bottom.
At this point, your potential clients have already shown interest in your services and are considering hiring you. In other words, top of funnel and middle of funnel content have done their job. Now, it's time for you to seal the deal.
The goal of bottom of funnel content is to convince potential clients that you are the best choice for their legal needs.
Your primary focus at this point is to provide them with all the necessary information and address any concerns or objections they may have.
So, what does bottom of funnel content entail, and what can you do to convince people at the bottom of the marketing funnel to choose you as their attorney? Read on to find out.
What Is Bottom of Funnel Content?
Bottom of Funnel (BOFU) content is like your closing arguments/remarks that convince the jury of your case argument.
The primary purpose of the bottom of funnel content is to convince people to hire your law firm.
The hallmark of this type of content is to inspire confidence and cultivate trust in your potential clients. This is where you provide them with all the information they need to decide and address any concerns or objections they may have.
Keep in mind that if someone is reading your BOFU content, it means they have passed the top of the funnel and middle of the funnel phases. They already know about your brand and what you do.
At this point, they most likely have questions about your process and are looking for answers. They want to know if you can help them win their case.
Your primary objective at this point is to lay out your services and explain how you can help them achieve their desired outcome.
This is where you showcase your expertise, highlight successful case studies, and provide testimonials from previously satisfied clients.
If your law firm operates in multiple areas, you will want individual pages that target each location/service area. For instance, California car accident attorney, Florida car accident attorney, New York car accident attorney, etc.
However, it is essential to note that people will rarely navigate to location or service pages from your menu.
Instead, they will always search for the type of service they need, e.g., Massachusetts personal injury attorney, and land on the particular page directly from Google. Therefore, you should strive to rank high for relevant keywords on search engines.
And what matters most at this point is specificity. Avoid distracting users by talking about irrelevant stuff. Remember that they can be distracted easily and need to be spurred to action.
Why Is Bottom of Funnel Content Important?
BOFU content is the main component of your law firm's sales funnel strategy. Without a page that directly addresses a prospective client's pain point and how you can help them, you are funneling valuable traffic to a brick wall.
BOFU content is your only opportunity to close the deal and convert potential clients into paying ones. It is the last chance you have to convince them that your law firm is the best choice for their legal needs.
Moreover, bottom of funnel content can also help nurture leads who may not be ready to hire a lawyer at that particular time.
By providing helpful information and addressing common concerns, you can build trust and establish yourself as a reliable source of legal advice. This will keep you top of mind when they are finally ready to make a decision.
What Are the Different Types of BOFU Content?
Most law firms usually invest a lot of time and money in creating blog posts and other types of content to help attract and push prospects to the last stage of the content marketing funnel.
However, when it comes to the bottom of funnel content, there are a few specific types that can be most effective in converting and closing leads.
Below, we discuss the main content types suitable for the bottom of the content marketing funnel:
1. Service Overview Pages
When a prospective client finally considers your law firm, they want to know if you can help them with their specific case.
For instance, if someone was involved in a car accident that wasn't their fault and was injured, they want to know if you can help them recover damages from the at-fault party.
At this point, they will want to click on your car accident service page to see if you have relevant experience in handling car accident cases.
They want to know if you have a track record of success and what your process for handling these cases is like.
Ensure your service overview pages are clear, concise, and easy to navigate. Use headings and subheadings to organize information effectively and make it easier for potential clients to find what they're looking for.
And remember to include calls-to-action throughout the page – whether it's a button to contact you or a form to schedule a consultation.
Speak in layman's language and avoid industry jargon. The service page can have a FAQ section that answers common questions about how car accident lawsuits work and even highlight example settlements that you have won in the past.
2. Case Studies
Case studies are powerful tools that showcase your expertise and success in handling similar cases. They provide real-life examples of how you were able to help clients achieve their desired outcomes.
When creating case studies, be sure to include details such as the client's problem, the strategies used to solve it, and the results achieved. This will help potential clients see how your law firm can help them in their specific situation.
3. Testimonials
Client testimonials are also an effective form of bottom of funnel content since they provide social proof and build trust with potential clients.
Encourage satisfied clients to leave reviews and use those reviews on your website and social media platforms.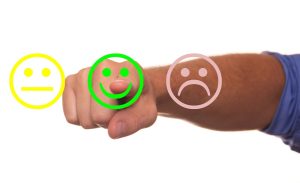 Make sure you have a mix of written testimonials, video testimonials, and ratings/reviews from sites such as Google or Yelp.
This adds credibility to your services and helps convince prospects that you are the best choice for their legal needs.
4. About and Comparison Pages
Imagine a prospective client of your law firm with four tabs open in their computer browser, each on different law firm websites. They flip back and forth, comparing services to decide who to hire.
There is a good chance all the law firms have experience, and all of them offer free, no-obligation consultations.
So, what sets you apart from the rest? What is your unique value proposition?
This is a critical thing that you need to solve with your BOFU content. You must find a way of positioning your law firm as the best among the herd.
Use your "About Us" page to show prospective clients your unique offer. For instance, are you a family-owned law firm that treats all clients as one of its own? Or do you boast an extensive legal team that can handle any type of case?
You can also use comparison pages to showcase how your law firm compares to others in the industry. This allows potential clients to see why your law firm stands out and is the best choice for their legal needs.
5. Client-Generated Content
This is one of the best social-proof content for your law firm website. Happy clients are an invaluable source of BOFU content.
You can ask clients for video or written reviews that you can use on your website, social media platforms, and other marketing materials.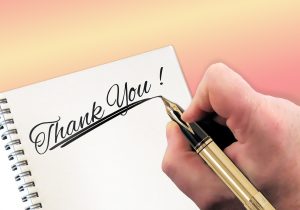 Not only does client-generated content serve as social proof, but it also adds a personal touch to your brand and helps potential clients see the real people behind your law firm.
This type of content is especially effective in building trust and convincing leads to act.
6. Result Pages
Data is one of the most compelling evidence you can have on your law firm's website. That is why your BOFU content is incomplete without data from your past cases.
You can mention the data within your specialized service pages or dedicate an entire page to your past success.
The primary goal is to create a persuasive piece of evidence that convinces prospective clients to hire your law firm.
However, you need to remember that walls of data without context may overwhelm visitors. While you may have loads of relevant data you want to share, only select the most compelling and relevant data to include in your result pages.
Present the data in an easy-to-digest format, such as graphs or charts, to make it visually appealing. You should also consider organizing the data based on case type to add proper context to each case.
7. FAQs Pages
It is easier for prospective clients to take the next step if they know what to expect. In most cases, your clients won't have an idea of how a lawsuit works, what is going to happen, and how long it might take.
Consider using a FAQs page to address common questions and concerns that potential clients may have. This can include information about your process, fees, and expected outcomes.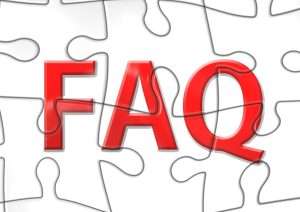 Make the page easier to navigate or organize the questions based on different case types. Use simple language that they can understand and resonates with their specific situation.
And don't just list out the FAQs – use this as an opportunity to showcase your knowledge and expertise.
Provide valuable insights and advice in your answers to further demonstrate your understanding of the legal process.
What Should You Avoid When Writing BOFU Content?
One of the critical things you need to avoid is using negative words. Research shows that use of negative copy decreases conversions by at least 18.7%.
Sometimes, even describing a positive thing using negative connotations can have a significant psychological effect on those reading it.
For instance, "We do everything possible to recover fair compensation for your lost wages, pain and suffering" is a good thing, but including "pain and suffering" in it can cause users to click less often.
Focus on the positive side of things only. For the above statement, you can rewrite it as "We have helped car accident victims get over 10 million in compensation, bringing stability and peace of mind to their lives."
Don't forget to prompt the users to act. There should be no question about what to do next after reading your BOFU content.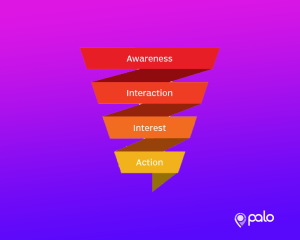 Make it clear and easy for them to take the next step, whether it's scheduling a consultation or filling out a contact form.
Avoid using too much legal jargon in your BOFU content as well. While some level of technical language may be necessary, explain any complex terms or concepts in simpler terms that potential clients can understand.
Finally, avoid making promises or guarantees that you cannot keep. Be honest and transparent about what your law firm can achieve for clients.
This will help build trust and credibility with potential clients, rather than setting false expectations that could lead to disappointment later.
Summary
Bottom of funnel content is crucial for converting leads into paying clients.
By showcasing your expertise, addressing concerns, and providing evidence of past success, you can inspire confidence in potential clients and encourage them to take the next step toward hiring your law firm.
At PALO, we specialize in generating quality case leads for attorneys through our well-crafted pay-per-call marketing strategies.
We understand the importance of BOFU content and its ability to convert prospects into high-paying clients.
Contact us today to learn more about our business model and how we can help you generate highly qualified case leads for your law firm.