One of the most significant challenges facing traditional brick-and-mortar and service area businesses is their ability to generate quality leads.
Yellow pages, direct mail marketing, or placing advertisements in newspapers no longer work because the game has shifted massively.
Traditional marketing strategies that used to draw swarms of clients to your doorstep have lost their effectiveness.
Today, people search the internet for everything — including finding local businesses. It means that you are losing potential customers if you are not online.
But don't worry, there is a solution!
Local lead generation might be the answer to your problems. Targeting local customers through online strategies can help you generate quality leads and grow your business locally.
This guide outlines practical tips and techniques that you can use to generate quality leads for your local business. Read on to learn more.
What Is Local Lead Generation?
Local lead generation refers to the process of attracting and converting potential customers in a specific geographical location.
It involves utilizing various online marketing strategies to target and engage with people who are most likely to become paying customers in your business's local area.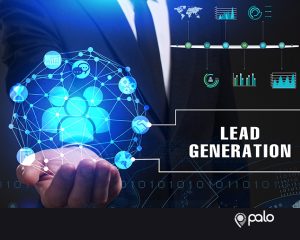 You can think of it as a form of online marketing that helps your business reach out to prospective clients in your local area.
For instance, a car accident attorney in New York City might implement local lead-generation strategies to reach people who have been involved in car accidents in the city.
Why Is Local Lead Generation Important?
Local lead generation allows you to target a specific audience with your online marketing efforts. You don't have to compete with businesses nationally or globally; instead, focus on competing in your local market.
The strategy can be highly effective for small and medium-sized businesses that may not have the resources to compete on a larger scale.
Targeting potential customers in your local area increases your chances of converting leads into paying customers.
Local lead generation is a cost-effective marketing strategy since you only focus on a small area.
You don't have to spend much money on nationwide or global campaigns that may not yield significant results.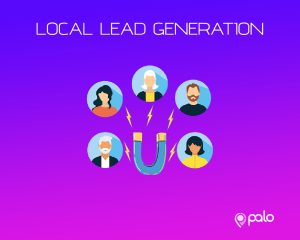 It allows you to build relationships with prospective clients in your local service area. You can leverage these relationships to better understand their needs and how to serve them.
Moreover, local lead generation allows you to establish your business as a trusted and reliable brand in your community.
Providing quality products or services to local customers helps you build a loyal customer base and create positive word-of-mouth marketing.
How Can You Generate Quality Leads Locally?
Now that we have established the importance of local lead generation, let's dive into some practical tips and techniques to help you generate quality leads for your business.
1. Use Local Directories and Online Maps
One of the best ways to generate local leads for your business is to list your business in online maps and local directories.
These directories and maps are used by local consumers when looking for products or services in their area.
Make a list of all local directories and maps relevant to your business, and ensure you have a listing on each one.
Consider optimizing your listing to include keywords that your target audience is likely to search for.
For instance, if you are a car accident attorney in New York City, you can include keywords such as "car accident lawyer in NYC" to increase your chances of appearing in local search results.
2. Optimize Your Website for Local Searches
To appear in local search results, your website needs to be optimized for local SEO (search engine optimization). This means including relevant keywords, location-based information, and creating high-quality content that appeals to your target audience.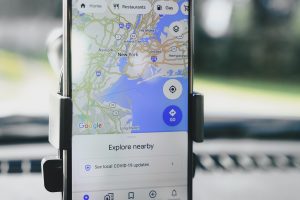 You can also consider creating a Google My Business (GMB) listing. GMB is a free tool by Google that allows you to manage how your business appears in local search results and Google Maps.
And don't forget about Bing, which also has its own local business listing platform called Bing Places. The primary objective is to have your business listed in every relevant local online directory and map.
3. Leverage Social Media
Social media platforms such as Facebook, Twitter, and Instagram can also be great tools for local lead generation. You can create business pages on these platforms and use them to engage with your target audience.
Share relevant content, promotions, and deals on your social media pages to attract potential customers in your local area. Encourage your followers to share your posts with friends and family to expand your reach.
Consider leveraging Facebook or Instagram Ads to target people in specific locations with ads for your business.
You can also use these platforms to retarget website visitors who have shown interest in your products or services.
4. Attend Local Events
Local events are a great place to generate leads and sales. This is especially true for businesses that sell physical products that require physical interaction for customers to understand them clearly.
Local events such as trade shows, fairs, and conferences provide an opportunity for you to showcase your products or services to potential customers.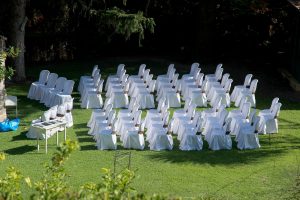 You can also leverage these events to collect contact information from interested leads and follow up with them later.
Use the data collected from such events to gain insights into the market to understand what your target audience is looking for.
5. Engage with Your Local Community
Building relationships with potential customers in your local area can be highly beneficial for generating quality leads.
Get involved in your community by sponsoring local events or charities, volunteering, or collaborating with other businesses.
Engage with potential customers through networking events and build relationships that can lead to referrals and word-of-mouth marketing.
People are more likely to trust and do business with a brand they see actively contributing to their community.
6. Advertise in Local Media
Advertising in local media is another effective way to generate quality local leads for your business.
Local media outlets such as newspapers and radio stations have a loyal following in their specific communities, making them an ideal platform to target your local audience.
Consider running ads or creating sponsored content in these outlets to reach potential customers in your area.
You can also partner with them for cross-promotional opportunities or sponsor segments that align with your business.
Your ads must be eye-catching and well-thought-out to increase the chances of attracting leads. Consider hiring a professional copywriter or designer to create compelling ads that resonate with your target audience.
7. Collaborate with Other Local Businesses
Partnering with other local businesses in complementary industries can be a great way to generate quality leads for your business.
For instance, if you run a hair salon, you can collaborate with a local makeup artist to offer bundled services.
This cross-promotion allows you to tap into each other's customer base and generate leads that may not have found your business otherwise. It also helps establish your brand as an active participant in the local community.
8. Organize Contests
One of the most effective ways to generate local leads is to organize contests for the local community. This could be anything from a photo contest to a referral contest. The primary objective is to create buzz and attract potential customers to your business.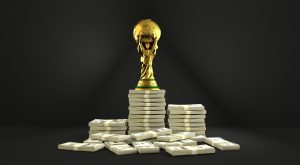 You can partner with other local businesses to provide prizes for the contest, increasing the reach and engagement of your campaign.
Encourage participants to share their entries on social media using a unique hashtag to expand your online presence and potentially attract new leads.
9. Partner with Local Influencers
Lastly, you can partner with local influencers to promote your business and generate leads. These could be famous bloggers, social media personalities, or local celebrities.
Partnering with influencers allows you to tap into their loyal following and reach a wider audience in your local area.
It also helps establish credibility for your brand through word-of-mouth marketing from trusted sources.
Final Thoughts
Local lead generation is an essential aspect of online marketing for businesses targeting a specific geographical area.
Implementing the strategies discussed above can help you generate quality local leads and grow your business in your local community.
Remember to continually track and analyze your efforts to make adjustments and improve your lead generation tactics.
At PALO, we take pride in generating quality business leads through our pay-per-call services.
Our team of highly experienced digital marketers can help you reach your local audience and drive valuable leads for your business.
Contact us today to learn more about how we can help you grow your business through effective pay-per-call strategies.