In our previous post, we discussed top-of-funnel content for lawyers, highlighting why it is important to publish highly informative content to create awareness about the existence of your law firm and attract prospective clients.
We mentioned that top-of-funnel content serves as the first point of contact prospective case leads have with your law firm.
So, what happens when you successfully grab the attention of potential clients? What kind of content should you create to keep them engaged and interested in your law firm? This is where the middle-of-funnel (MOFU) content comes into play.
The middle-of-funnel content is about nurturing newly formed relationships and setting up the leads to hire your law firm.
The primary goal of MOFU content is to establish trust and credibility with your leads and provide them with more detailed information about your services.
Today, we will discuss everything you need to know about MOFU and the type of content you should create at this point. Read on to learn more.
What Is Middle-of Funnel Content?
The middle-of-funnel (MOFU) is where you should start demonstrating your expertise in a practice area as an attorney.
This is to nurture the relationship with the newly acquired leads and set them up so that when they decide to hire a law firm for their case, they hire yours.
MOFU emphasizes your value proposition and provides service-based solutions to your target audience.
The content produced at this stage serves as the bridge between the top-of-funnel concepts and the specific service pages you produce at the bottom of the marketing funnel.
Prospective clients can arrive at the middle of the funnel from the top-of-funnel marketing strategies as returning clients or from word-of-mouth referrals they receive from someone else.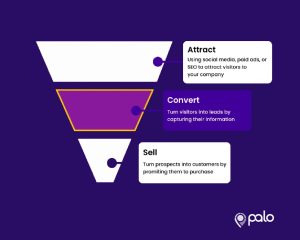 It means that MOFU content must detail how you can help these people win their cases.
For instance, if you are a car accident attorney, your MOFU content should demonstrate how you can help car accident victims receive a bigger settlement amount – the only thing they are concerned with.
You can also use MOFU content to guide them through the settlement process and what to expect. Highlight the key strengths of your law firm and how it can help them arrive at a resolution swiftly.
Don't just tell your audience what you can do. The most effective MOFU content should demonstrate what you can do, providing concrete proof.
Remember that you are addressing people who already know their problems and are looking for solutions.
What Role Does MOFU Play in the Lead Conversion Journey?
Your site visitors will interact with you across different points in their journey to finding a solution for their problem. At this point, they are at the consideration stage and are looking for the right law firm to hire.
The different touchpoints they have with you are critical to your brand. Typically, you stand a great chance of converting the lead into a client if you offer more digital touchpoints.
MOFU content is essential for lead nurturing and convincing your prospective clients of your brand's true value and trustworthiness since it creates multiple touchpoints.
Typically, a lot of content can be produced in this area for lawyers. For every type of practice, there are thousands of potential questions that your prospective client may have. Your MOFU content should answer these questions comprehensively.
For instance, if you are a personal injury lawyer, some of the questions you can answer as part of your MOFU content include:
Should I get an attorney for my car accident?
What compensation can I receive after a car accident?
How long do I have to file a personal injury claim?
How to choose the best personal injury attorney
How much do personal injury attorneys charge?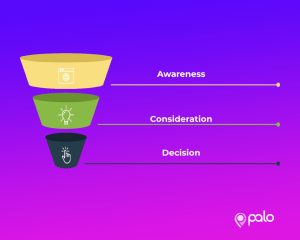 Answering these questions comprehensively shows your expertise and builds trust with potential clients. This type of content is also highly shareable, meaning it can attract even more leads to your law firm.
Avoid paying too much attention to bottom-of-funnel keywords such as car accident lawyer, wrongful death lawyer, etc. If you do, you may miss the lucrative opportunities the middle-of-funnel content brings.
Unfortunately, many law firms usually forget this rule. They create perfect service pages and publish great news-related content, which is a waste of time and resources.
You can outdo your competition by having more touchpoints that build trust among your prospective clients before they even know your competitors.
What Type of Content Should You Create for MOFU?
You can create different types of content to nurture relationships and attract leads in the middle of the funnel. Some examples include:
1. Case Studies and Testimonials
You can use case studies and testimonials to prove you have won cases in your practice area. At the end of the day, people want to know if you can help them win their case.
Case studies and testimonials should mainly focus on your past success while telling the story of your prospective client's case.
Start by outlining the problem (case) and what you did to solve (win) it. Be sure to show the results achieved in tangible forms if possible.
Think of how you would present evidence in a court case. Typically, the order of the facts and the quality of evidence presented will affect how persuasive your argument will be.
One thing you must always remember when writing case studies and testimonials is that clients are the heroes of your story.
It is not about you but about them. Therefore, don't focus too much on yourself because you risk turning leads away.
2. Blog Posts
Blog posts always play a critical role in the marketing lifecycle. MOFU blog posts should focus on projecting your law firm as a solution.
While it may sound similar to top-of-funnel content, the difference lies in the level of detail and expertise you provide.
At this stage, your audience is aware of their problem and is looking for a specific solution. Your blog posts should be informative, concise and showcase your expertise in the field.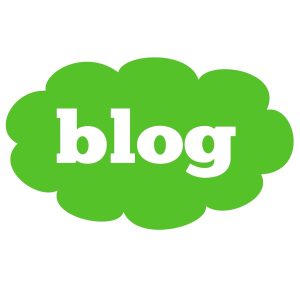 Topics such as "How to File a Personal Injury Claim" or "Benefits of Working with a Personal Injury Lawyer" usually work well at this stage.
The primary target is attracting more site visitors and building trust. With a simple article on how to file a personal injury claim, you educate your audience on how to file a claim on their own while mentioning the cons of taking this approach.
This way, you guide them and push them towards deciding to hire a law firm like yours to handle the process on their behalf.
3. Comparison Content
When prospects reach the middle of the funnel, one of the most common questions they ask is, "Should I go with this attorney or the other one?"
They are in a dilemma and are looking for information that can help them make an informed decision.
As a law firm, you can create comparison content to highlight your strengths and demonstrate why you are the best choice.
For instance, you can compare your law firm with similar firms in terms of experience, success rate, fees, and customer service.
This type of content educates your audience and helps establish your law firm as a top choice.
Comparison content can also attract leads who are already considering your competitors. By showcasing your strengths and unique selling points, you may be able to sway them towards choosing your law firm instead.
4. Email Campaigns
Not all MOFU content needs to live directly on your law firm's website. Your email list and social media handles are still important weapons in your law firm's marketing arsenal.
Email campaigns are a great way to reach out and nurture leads in the middle of the funnel. You can use your email list to provide valuable information, updates about your law firm, and exclusive offers.
For instance, you can send out an email series with different types of content, such as case studies, blog posts, and comparison content, to showcase your expertise, success, and unique selling points. This will help build trust and keep your law firm top of mind for potential clients.
Ensure you do email follow-ups to keep your prospective clients engaged and so that they don't forget about your law firm.
You can also use email automation to personalize the content based on a prospect's interests and behavior, making it even more effective.
5. Guides and E-books
Guides and e-books are valuable resources that can help educate your target audience on their legal issues. They provide in-depth information and solutions while showcasing your expertise in a specific practice area.
You can offer these resources for free on your website in exchange for email addresses, which you can then use to nurture leads through email campaigns. This type of MOFU content also positions your law firm as a thought leader and expert.
Get Leads to Take the Next Step
Once your leads are in your marketing funnel, you must do everything possible to ensure they stay in. It may take a lot of work to nurture them to become your clients, but the outcome is worth the effort. Strive to stay on top of their mind until they are ready to hire an attorney.
If you think you will publish one blog post or one social media post and automatically become the most sought-after law firm, you are wrong. The reality is quite harsh. You must remain consistent in whatever you do and keep pushing.
However, one way you can speed the process of moving leads from the middle of the funnel to the bottom of the funnel is by using more direct calls-to-action. A well-crafted call-to-action can make a huge impact on your conversion rate.
You should also consider offering free consultations. Offers of free consultations are prevalent among lawyers because they work.
After proving that you have done your best for past clients or offer the best services compared to your competitors, prospective clients will be primed to seek your help.
You can include a simple contact form at the end of your blog posts or email campaigns for a free consultation and mention it in your comparison content and guides/e-books.
This will encourage leads to take the next step towards hiring your law firm and provide you with an opportunity to showcase your expertise by addressing their specific legal concerns.
Summary
Your middle-of-funnel content is an important part of your marketing funnel that helps move leads closer to becoming your clients.
It should be well-crafted, informative, and focused on showcasing your law firm as a solution to potential clients' legal problems.
At PALO, we have consistently helped law firms generate highly qualified case leads through pay-per-call campaigns.
Our strategists and experts create customized marketing campaigns targeting potential clients at different stages of the funnel, including the middle.
Contact us today to learn more about how we can help your law firm thrive.