Starting and managing your own personal injury law firm can be pretty challenging. Besides representing your clients in court, you need to manage the business side of things, including personal injury lead generation. This is a massive task because you are competing with independent attorneys and some of the biggest law firms in your area.
But it is absolutely critical for your law firm to establish a reliable lead generation pipeline since it contributes to its cash flow and overall business growth. And we are not just about any leads; we are talking about leads that turn into high-paying clients.
Fortunately, with the right strategy and tactics, personal injury lead generation can be fruitful. This blog post discusses some of the most effective personal injury lead generation strategies you can use to produce a steady flow of quality and ready-to-convert leads.
1. Capitalize on Your Branding
Your brand identity is the core foundation of your law firm marketing and personal injury lead generation efforts. What makes you stand out from the many personal injury attorneys in your area? What is your biggest strength as an attorney? What do you stand for as a person?
Answering these questions accurately should help you define your brand identity. Start by choosing an appropriate law firm name that is unique. Remember that the name you choose will drive your branding and determine how you present yourself.
This should be manifested through your law firm website, which is another critical aspect of your branding. Prospective clients seeking your services should not struggle trying to figure out who you are and what you do.
Make your website as informative as possible without compromising on the professional aspect. Tell your prospective clients about yourself, your experience, and your overall expertise in the field of personal injury.
2. Put More Effort into Search Engine Optimization (SEO)
Organic leads that come to your website are critical to your business growth because they are generally cheap and reliable. However, the only way to attract organic leads is by prioritizing search engine optimization.
A recent survey shows that at least one in three people looking to hire a personal injury attorney begin their search online. It means that prospective clients can find your personal injury law firm with a simple Google search.
A good SEO strategy starts with thorough keyword research to determine the specific search terms that people enter into search engines when looking for a personal injury attorney in your area. With the right keywords, you stand a great chance of attracting the right visitors.
Once you have the right keywords, develop a comprehensive content strategy that will see you publish highly optimized content to your site. But you need to avoid keyword stuffing or posting irrelevant content.
Ensure your law firm site features highly informative blog content and easy-to-navigate features that allow leads to contact you.
3. Create Lead magnets for Your Site
Creating a law firm site and optimizing it for specific keywords isn't enough. You need to go a step further and find ways of ensuring you capture lead contacts. This is where a lead magnet comes into play.
A lead magnet is something valuable and interesting – so useful that your web visitors will be willing to leave their contact information to get it. This can be a guide, white paper, or checklist that is gated, requiring your website visitors to leave their contact information to download it.
By leaving their contact information, these people effectively become leads making it easier to target them through email marketing or cold calling.
4. Pay for Leads
Some personal injury law firms spend at least 2% of their revenue on different marketing tactics. However, there is a significant problem that their marketing teams don't know: Approximately four in five people avoid lawyer advertisements altogether. Plus, these strategies only seem to work about 1.8% of the time anyway.
So, what is the solution to this problem? Well, you may want to skip spending money on marketing strategies that don't yield results and pay for attorney leads instead.
Paying for attorney leads has a wide range of benefits. The most significant one is that you get the contact information of people who are interested in hiring a personal injury attorney routed directly to you- all that without doing the difficult legwork.
How much you pay per lead depends on several factors. Are the leads exclusive or non-exclusive? How are the leads delivered to you? What is the quality of leads delivered to you? How are the leads generated?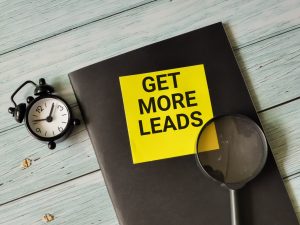 For personal injury, the average cost per lead is about $100. Once you receive the lead's contact information, it is upon you to reach out to them as soon as possible.
Exclusive leads may be a little bit costly, but they are relatively easy to convert and are only delivered to one attorney. It means that you don't face competition from other attorneys for the same lead.
The only thing you need to do is ensure you are working with the right attorney lead generation company such as PALO that can deliver such kinds of leads constantly.
5. Get Reviewed by Peers and Past Clients
One of the best ways to stand out in the personal injury law industry is through peer and client review sites. Websites such as martindale.com and avvo.com allow you to build an attorney profile that your peers and past clients can use to rate your performance as a personal injury attorney.
They can also leave reviews for other prospects. These reviews and ratings play a critical role in influencing prospective clients' decision to hire you for their personal injury case.
Therefore, your primary target should be to win as many cases as possible and establish good relationships with your clients and other attorneys to stand a good chance of getting higher ratings and positive reviews.
6. Don't Forget About Social Media Leads
One of the best things you can do in 2022 to generate more leads for your personal injury law firm is boosting your social media presence. Being vocal on social media brings you closer to your prospective clients.
So, make sure you create a professional profile on Instagram, LinkedIn, Facebook, Twitter, and other social media platforms.
One of the biggest benefits of using social media as part of your personal injury lead generation efforts is that every message doesn't come off as "marketing."  In fact, maintaining positive interaction with your followers might be all it takes to capture a lead.
Create and share informative posts, videos, and studies that evoke discussions or reactions from your followers. Ensure for every blog post published; you repost it to your profile.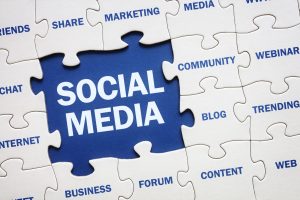 Once you have started gaining traction, consider suing targeted ads marketed towards specific population segments. Make your ads user-friendly and ensure you make it easy for leads to contact you. Respond to their queries, comments, or messages as soon as possible.
Show your potential clients that you are a good person to work with by posting images of you and your team giving back to the community or a glimpse into your daily life.
The primary objective here is to establish a good relationship with your followers and build trust. When one of them needs to hire a personal injury lawyer, you should be the first name that hits their mind.
7. Build an Email List
Email marketing remains one of the most effective forms of digital marketing, and you can utilize it to generate great leads for your personal injury law firm.
You can use your lead magnet to build a good email list. From there, start composing and sending out valuable emails in a drip email sequence. Don't be so pushy with your messaging because it might prompt some people to unsubscribe from your email list.
You can even start by sending out informational emails before changing the tune and becoming salesy. Invite recipients of your emails to contact you through phone or visit your law firm site for more information.
8.Take Advantage of Referral Leads
Referrals usually happen when someone recommends your law firm to their friends or family members. The statistics show that at least seven in ten people looking to hire a personal injury attorney will first ask around for recommendations from those closest to them.
That means you need to offer quality service consistently. For instance, getting a client a huge payout in the courtroom is one of the ways you can increase your chances for future referrals.
But that is not enough. For those clients to recommend you to their friends and family members, you need to keep in touch with them.
You can always keep in touch with your past clients through email marketing where you send out monthly newsletters or something similar, set up a referral bonus system, send out birthday wishes holiday greetings and recognize all the important events in their lives.
As long as you stay in touch with the people you helped win their cases, they will always feel obligated to recommend you to their friends should such an opportunity arise.
Summary
These are just some of the strategies you can utilize to generate more leads for your personal injury law firm in 2022. Each tactic implemented will lead to more success in the next step.
However, you must remember that these are not quick-fix strategies. You don't implement something today and see results tomorrow. It might take some time before you start seeing the fruits of your effort.
If you are still frustrated about spending money without getting any tangible results, it may be time to try out our pay-per-call campaigns for highly-qualified leads ready to convert. Contact us today to learn more about how we can help you take your law firm to the next level.