As a small business owner, you wear many hats. You are most likely the person in charge of sales and marketing, finance, customer service, and everything else.
With so much going on, you may have limited time to answer inbound calls prompting you to send a huge chunk of them to voicemail.
While it may seem convenient and the most logical thing to do, you may end up losing a lot of money in the process. Nobody loves being sent to a voicemail or their call being unanswered.
Your clients, whether new prospects or long-time customers, want assurance that you have everything under control.
They want to be sure that they can reach your business when they need help, and their call will be answered.
Missed calls may prompt prospective clients to shift to your competitors, costing you a lot of money in lost revenue.
So, to what extent can a missed call affect your business? Read on to understand the true cost of a missed call for your business.
The Impact of a Missed Call
You lose out on more than a conversation when you miss a call. You also miss out on valuable chances to close new prospects and expand your business.
Callers often hang up when they hear your voicemail and contact your competitors. That means missed sales opportunities for you and more revenue for your rivals.
Say, for instance, you are an HVAC service provider that charges about $1,000 for every project, and you close business opportunities on 25% of incoming calls. That means every call you miss costs you $250.
Missed calls reflect a missed opportunity to convert potential customers into paying ones. You miss out on conversations and valuable business when your calls roll to voicemail.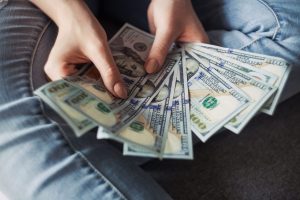 Think of the lifetime value of a client and not just a one-time job. Factor in the referrals that satisfied customers bring in too. These considerations show how much is at stake every time the phone rings.
Missing a call has a butterfly effect. You lose the chance to build relationships with clients, cultivate fresh leads, and give up some future peace of mind.
Missed calls become another task on your to-do list that you must complete the next day. You spend hours playing phone tag, returning calls, and following up to catch up.
While such administrative tasks might not look as important, they contribute to inefficiency. You risk missing incoming customer calls when answering calls from the other day.
Profit Potential vs. Profit Revenue
Knowing the difference between profit potential and profit revenue can help determine the cost of a missed call.
Profit potential refers to the chance of a product or service to make revenue. For example, if you are an electrician and can handle up to five service calls daily, you can easily determine your potential profit over a year.
Calculating your projected profit revenue is easy; deduct costs from your profit potential to get the total revenue you can generate for that year.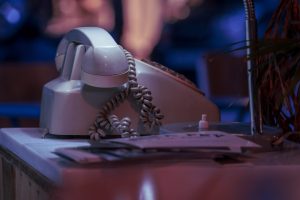 However, you must factor in the cost of a missed call in this calculation unless your goal is to avoid missed calls completely. The effect on business revenue is huge.
Understanding the effect of even one missed call on your company becomes easy once you calculate your profit potential and revenue. While you may brush off a missed call, it might have far-reaching consequences on your profits.
So, stop ignoring calls and see them for what they are- lost opportunities to expand your business, boost your reputation, and gain loyal customers.
Common Causes of Missed Calls
So, why do people miss calls?
Some reasons are obvious- calls will likely roll to voicemail when workers are too busy with other tasks to answer the phone. Call coverage gaps might appear even with a devoted team assigned to answer phone calls.
Staff members may be summoned for field work or away from their workstations for a moment. It only takes a few seconds to miss a call.
Sometimes, technology is to blame for missed calls. Employees might get overwhelmed if the proper infrastructure is not in place to handle high call volumes.
Overwhelmed workers may result in outdated technologies like voicemail when busy without realizing the negative effects of such a choice on your brand's reputation.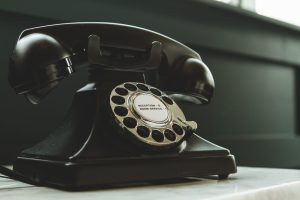 On other occasions, workers are too busy providing other services to customers that they cannot help missing a call.
Prioritizing in-person customers is not entirely a bad idea, but the customer service strategy should not be at the cost of your callers. Analyzing your current priorities can help you understand missed calls and their causes.
Moreover, business communication is not limited to traditional business hours in the current age. Your competitor may be available 24 hours a day.
As you close your business after a long day, you could miss out on calls from potential customers. So, even as you find a healthy work/life balance, avoid missing business calls at all costs.
Calculating the Cost of Your Missed Call
Since you know what causes missed calls, it's time to determine the cost of those missed opportunities.
Start by estimating the average value of every customer. If, for example, you have a guest house, an average customer may be worth the cost of two nights of accommodation- say $300.
Multiply this amount by your average customer lifespan. If you expect a customer to return to your establishment five times, they represent over $1,300 in potential revenue over your business's lifespan.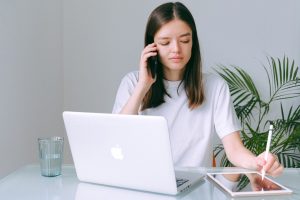 Seeing the effect, a single missed call might have on your revenue stream is easy when you account for your average close rate for converting each caller into a paying customer.
Without that first call, your guest house visitor might choose somewhere else. Without this initial interaction, you lose that one night's rate and a lifetime of potential overnight stays.
Multiply this by the number of calls you miss per day and see how damaging missed calls can be.
Voicemail Causes More Harm Than Good
89% of customers say they stopped engaging with a brand after a bad customer service experience. You may think that leaving calls on voicemail is a safe option, but you might be offending clients without realizing it.
If anything, voicemail on a business number starts an irritating phone tag game. That explains why most callers hang up and contact the competition.
Even employees detest listening to their voicemails. Some of them understand the value of returning calls on time, but most employees, especially those overwhelmed with work, dislike the hassle of tracking down prospective callers and playing the phone tag game.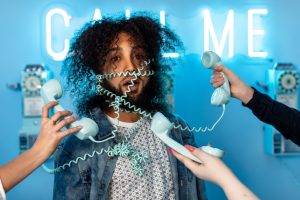 Callers often leave out contact details and necessary information when voicing. This only makes the job of the person listening to the message harder.
Eventually, voicemail gives the impression that you and your staff have better things to do than attend to customers. Even though you may never leave a caller with such a harsh message directly, that is what the mere use of voicemail implies.
Voicemail can be as damaging to your business as a missed call when your brand reputation is on the line.
The Impact on Your Business's Reputation
The saying that you never get a second chance at a first impression is true. You may think that a ringing phone is a minor annoyance, but it symbolizes the opportunity to network with new and existing customers.
A missed call leaves a bad impression on the caller. Changing this impression can be a challenge once they associate you with poor customer service.
Although some loyal customers might do everything possible to reach you, most may be unwilling to do extra work.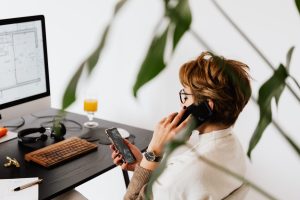 Business reputation matters now more than ever, thanks to the internet. A simple online search shows customers' reviews of your products and services. If your reputation is below par, potential customers may engage your competitors instead.
Customers have the power to do this because they have options to choose from. For that reason, you must do everything to protect your brand.
Prioritizing the customer experience helps you gain stellar reviews and motivate new prospects to engage with your brand. In contrast, your business reputation will suffer if you ignore the customer service offered on the phone.
Improving Business Communications Over the Phone
There are numerous business communication solutions you can try out to avoid missed calls.
You can hire more workers or work with a call answering service. Hiring more staff is a straightforward way to improve your business reputation and increase potential sales revenue.
If you partner with a call answering service provider, a live remote receptionist can help improve customer experience. They can even foster opportunities to build relationships and earn lifelong customer loyalty.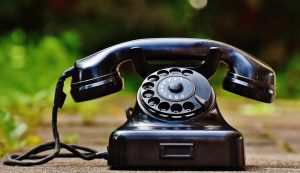 Many entrepreneurs commit to having a live, human voice on the line 24 hours daily. They use technology to meet demand, increasing phone coverage during peak hours and decreasing it during off-peak hours.
This strategy may be costly, but that's not the case. The money you spend on business communication solutions is an investment toward the survival of your business.
Final Thoughts
Understanding the true cost of a missed call can help boost your business profitability. Take time to evaluate your profit potential against profit revenue to identify where potential losses from missed calls may occur.
Focus on ensuring proper phone etiquette within the call center to reduce the rate of lost customers due to missed calls.
By embracing technology-driven solutions to capture missed calls and ensure prompt response times, you can put your business in an excellent position to soar above market conditions with high-quality customer service.
At PALO, we focus on generating quality pay-per-call leads that turn into long-term clients for your business. Contact us today to learn about our pay-per-call offers and how they can help you achieve your business goals.