Are you more likely to purchase from a business that hears you out and efficiently directs you to the correct department or one that needs you to navigate through endless automated menus?
Statistics show that customer service requests increase by 14% in volume yearly. On the same note, consumers report that the treatment they receive influences 70% of their buying experience.
90% of customers also claim they would spend more when businesses provide individualized customer experience.
However, with the rising influence of artificial intelligence, some companies have been tempted to overlook human touch in favor of automated multichannel communications.
So, what can you do to ensure you humanize customer experience amid the AI craze to meet consumer needs and drive brand loyalty? Read on to find out.
Current Customer Service Solutions Can Make You Appear Cold
Automation is reshaping the whole business landscape. Many businesses have shifted to using chatbots and voice-activated menus to respond to customer inquiries efficiently.
However, these solutions can affect customer experience and your brand in ways you never imagined. Even the massive advancement in AI technology witnessed is yet to improve customer experience with chatbots.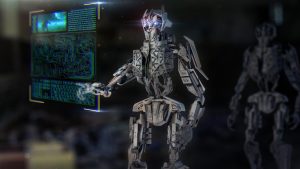 Some customer service hotlines have become so challenging to navigate that 67% of customers avoid calling, while 40% call after exhausting all other options.
These statistics paint a poor image of overall customer service and point to a business opportunity to humanize customer experiences.
AI Poses Risk to Customer Experience
Even before the surge of ChatGPT and voice-generated assistants in 2023, customer support teams already relied too much on AI without recognizing the frustration they may be causing or their inability to listen to customers.
With recent advancements enabling AI-generated voices to imitate human speech, companies are more tempted than ever to use automated solutions more widely without considering how this would affect customer experience.
AI has great potential, but there is no genuine alternative to human interaction for customer service, especially if the objective is to demonstrate empathy for customer concerns.
How to Humanize Customer Experience
There is a saying that goes, people don't buy from companies, people buy from people.
So, find ways of humanizing customer experience to make your brand sell. Here are tips on how to do this.
Make Your Business Customer-Centric
Being customer-centric means keeping customers at the front of all your business processes. It means providing a great experience from buying to the post-purchase service.
A Deloitte study shows that customer-centric businesses are 60% more profitable than those focusing less on the customer. You can deliver the best customer experience by making your business process customer-centric.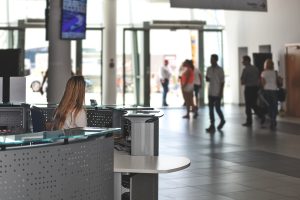 To make your business customer-centric:
Understand your customers' journey across all touchpoints and offer personalized support.
Adopt customer-oriented leadership for stakeholders to have a similar business outlook.
Ask for customer feedback regularly and use it to improve your services.
Use the appropriate tools and metrics to measure business performance.
Understand Every Touchpoint of Your Customer Journey
Map your customer journey to understand how they interact with you, their mode of communication, and their average interaction time with your agents.
Doing this can help you discover some touch points where customers need human assistance through phone calls or face-to-face communication.
You can use live engagement tools like voice, video chat, and co-browsing in real time to deliver virtual support for technical issues.
Phone call support responds instantly and connects customers to agents directly.
To understand your customer journey better, you can:
Create personas for every potential customer and map their journey
Group customers according to their profiles so you can personalize your interaction
Analyze customer data, their preferences, and interactions to identify gaps in customer experience
Leverage data to identify engagement opportunities, whether online or offline
Build customer ambassadors on social media
Personalizing your interactions at all customer journey stages can help increase customer satisfaction rates and brand loyalty.
Avoid Overusing AI
Technology is advancing rapidly, and automation seems to be replacing humans.
Using AI in your customer service process helps you understand customers better. However, AI cannot cater to the customer's individual needs.
Even though AI can help customers in many ways, not all support services should be automated.
Overusing AI can affect your ability to understand complex issues and provide appropriate solutions in real-time.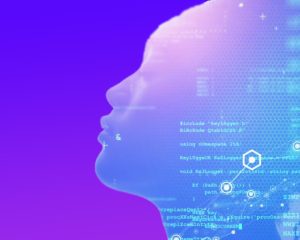 Failure to understand customer issues results in delayed and wrong responses, affecting customer satisfaction.
So, don't automate everything. Use AI when necessary and without diluting the customer experience.
Find a balance between chat and AI-based support. Generally, repetitive, easily predictable, and automatable areas need AI-based support.
On the other hand, complex areas that need explanation should have human support.
Make Design the Pivot for Your Customer Experience
A great digital customer experience largely depends on how visually attractive and user-friendly the interface is.
Businesses that invest in interface design outperform their rivals. A report from Business Insider shows that stock prices of firms that invested in creative designs outperformed the S&P index by about 220% over ten years.
Uber is a great example. The brand leveraged the power of design to deliver to customers what they want – a quick hail of a cab anywhere, anytime.
Uber designed a complex routing and logistics infrastructure but succeeded thanks to its simple design and intuitive mobile app that customers find easy to use.
Any business that wants to remain relevant must leverage design to create great experiences and leave lasting impressions.
So, it would be correct to say that a website cannot get impressions if it provides zero user experience and user interface.
Humanize Your Brand Image
Every brand has a story behind it. You must ensure you communicate yours correctly because customers prefer brands they can relate with.
Ensure customers find you approachable when they need you. For instance, if you launch a new product or service, share it with your customers by engaging them.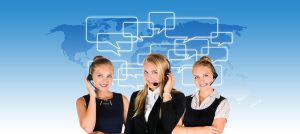 Involve them in the product campaign and invite them to share their opinions on social media. Making customers part of your business makes them feel valued.
Also, involving your team and customers humanizes your brand. It presents a message that your business appreciates teamwork and values its customers.
Collect Customer Feedback Regularly
Customer feedback is a primary growth factor and should be at the core of any business. Humanizing customer experience begins with understanding your customers' emotions.
You must ask for their feedback regarding your services and check in with them regularly. You can ask for customer feedback after every service or sales exchange.
You can also send specific surveys asking them to rate their experience. Understanding customers' feelings empowers you to take action.
You use this feedback data to improve your services and for future business planning.
Final Thoughts
Technological advancements, including artificial intelligence, are making businesses more efficient and data driven.
However, you should never underestimate the importance of adding human touch to customer interactions. AI cannot replace human interaction in providing a well-rounded customer experience.
Keep in mind that customers don't want not just to be served, they want to enjoy a positive experience while interacting with your business.
At PALO, we are a people-drive performance marketing agency. We understand the power of running people-centric pay-per-call campaigns to generate quality leads.
We help businesses scale profitably by helping them generate exclusive leads. Contact us today to learn more about our business model and the different verticals we operate in.