Interactive voice response (IVR) systems have become a critical part of all businesses today. However, not all IVR systems deliver great customer experience.
A Voyage report shows that 61% of customers are unsatisfied with their IVR experience, and many abandon companies due to poor experiences with IVR systems.
Fortunately, you can leverage technology to design a good IVR system that delivers a great customer experience, helping you generate more revenue from your inbound calls.
A well-designed IVR system can encourage self-service, allowing callers to find solutions to their issues without the need to speak with an agent, reducing unnecessary strain on your customer service resources.
In this post, we discuss key features of a good IVR system that can improve customer experience. Let us dive right in and find out what you need to have for your IVR.
The Changing Landscape of IVR Systems
IVR systems have changed a lot since 1970's when they were invented. The initial IVR systems developed during this period required an expert to install and manage them because they were quite difficult to set up.
These systems were bulky and ineffective going by modern standards, but they served their purpose and were the face of cutting-edge technology at the time.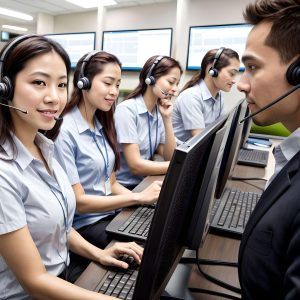 Later, technology advanced to the extent of storing digital data and understanding human responses.
Since then, IVR systems have evolved massively to become a basic asset for any business handling heavy call flows, unlike the early bulky systems that were mainly used by big companies.
Key IVR Features
So, what are some of the key features of a good IVR system in 2023? Here are our top ten picks that we believe can change how businesses operate:
1. Call forwarding
Call forwarding routes incoming calls to the same agent across multiple phone lines or devices. This eliminates the need for callers to hang up and call other phone numbers separately.
If the phone at the call center rings and the agent does not answer, the call is forwarded to their smartphone, home phone, voicemail, and another agent.
Call forwarding especially enables remote teams to work together while allowing agents more freedom and mobility.
2. Call filtering
Call filtering is among the earliest features of IVR systems. Filtering enables a business to manage high call volumes and organize tasks that would otherwise be overwhelming if a structured IVR menu was lacking.
Any business that receives many inbound calls can benefit from structured call filtering. It can help manage high call volumes and is also one of the best ways of offering better customer service.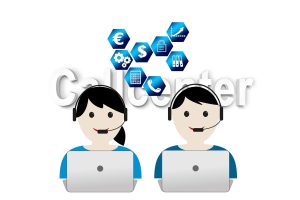 Call filtering allows customers to find solutions quickly by speaking with a live agent or reaching the emergency department, thus improving user experience.
From a business standpoint, knowing why a customer is calling as quickly as possible helps reduce customer friction and helps them get solutions to their problems faster.
3. Ring groups and call queuing
Call queuing has long been an IVR feature that helps reroute calls to a certain department and keep inbound calls organized, and it remains a major feature even in 2023.
To ensure customers get the help they need without waiting too long in line, these agents and departments are divided into groups based on their skills, training, and roles within your business.
Call queues should provide information every few minutes, including the caller's current number in line and the estimated wait time.
A ring group of linked agent phone numbers rings together when a customer calls a single number or multiple extensions. The call is routed to the first agent who picks up the phone.
4. Automation
Automation is another key feature of IVR systems. Automation leads the caller down the pre-programmed call path, allowing them to obtain the necessary information or speak to an agent.
The IVR system automatically routes the call to the right department based on the information collected through DTMF tones or voice and the reason for calling as figured out by AI and call processing.
With IVR automation, you would no longer need a live agent to route calls manually, put calls on hold, or take messages. That means it can help reduce call queues and your agent's workload.
5. Identification
An IVR system may be a priceless resource if your business deals with sensitive personal information, especially financial information.
Many businesses have a dual level of security (asking customers for identification both at the IVR phase and when talking to a live agent).
Still, verifying a customer's identity through IVR is an invaluable time saver and reduces the workload on agents.
Thanks to this first-level security check that screens out illegitimate calls, customers feel more at ease when calling you. Not to mention how such thorough security checks impact your company's reputation.
When customers provide this information early in the IVR process, they may feel confident and know they are doing business with a trustworthy company.
6. Speech recognition
Speech recognition is one of the main features of IVR systems that have become so advanced today. It enables customers to navigate the IVR system using voice alone.
Speech recognition does this by breaking down human speech into audio sections called phonemes, which the IVR then matches with a certain text to derive meaning.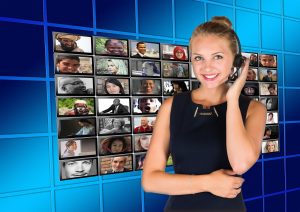 For example, IVR systems can input more complex commands using speech recognition. The caller can say something like, "I want to speak to a live agent" or "I want a refund," the system automatically directs them to the correct menu or option.
Such capabilities enable customers to address problems using their smart speakers without lifting a finger.
7. Call recording
As a customer, you might find it a little inconvenient being asked whether you mind the call being recorded every time you speak with an agent.
But from a business perspective, the ability to record calls is a crucial IVR feature for any company with a call center.
These call records can provide important information about how your consumers communicate with your live agents and IVR system.
The gathered information can help you improve your IVR process and periodically update the system.
You can use call recordings to improve your system and train new hires or those who need to sharpen their customer service skills in contact centers.
8. Omnichannel experiences
An IVR cannot provide a complete omnichannel experience on its own.
But still ensure your IVR system can obtain information from other communication channels, such as website chats, social media chatbots, etc., to deliver a more customized experience as customers move from one channel to another.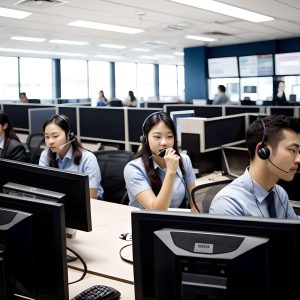 That way, customers do not feel like they are starting over again when they connect with your IVR.
9. End-to-end self-service
The IVR system can guide users through a process from beginning to end without assistance from a customer care representative.
It handles the entire process within the communication flow instead of simply passing information like an on-hold message does or instructing the caller what number on the menu to press for which department.
You probably have used this self-service method on other platforms, such as buying things online or making movie reservations.
It works the same way when calling a company. You can use IVR to find information or complete transactions like you would on a website.
The end-to-end self-service feature is cloud-enabled, which links the IVR to appropriate business processes and systems.
10. CRM integrations
Customer relationship management (CRM) is a third-party solution that gives you caller and customer information. It provides insights into your customers' overall history and relationship with your company.
For example, you can know their stage in the customer life cycle and any issues you may have faced.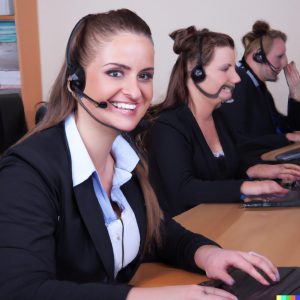 You can allow your agents easier access to caller information by including CRM features in your IVR system using automated CRM call pops, which pop up automatically whenever a customer calls.
Information obtained from this software helps serve customers better and provide customized services according to their needs.
Bottom Line
Any company handling relatively heavy call volume needs an efficient and seamless IVR system. A good system can reduce call center pressure, boost client satisfaction, and improve customer and business relationships.
At PALO, we believe in leveraging technology to run highly profitable pay-per-call campaigns for our clients in different industries.
We understand the power of having a good IVR system in place to route inbound calls to appropriate call center agents.
Contact us today to learn more about our business model and how we can start generating quality calls for your business.