As a business owner, one of your core responsibilities is to make people feel comfortable with your products, services, company, and staff in general.
Part of creating that environment of trust and familiarity involves making it easy for people to connect with your business.
This is why it is crucial to manage all incoming calls effectively. A prospect waiting in line for a long time or lost within a confusing automated menu can lead to unsatisfied and disgruntled customers. And you cannot afford that.
So, how can you manage your incoming calls effectively? The answer is simple: by implementing a call flow.
Creating simple and custom call flow processes can help you better organize and manage calls. It enables you to direct inbound calls to the appropriate department/ staff member, ensuring that each call is handled efficiently and effectively.
Read on to learn more about call flows and how you can leverage them to boost customer satisfaction.
What Is a Call Flow?
Simply put, a call flow is a road map that guides your call center agents on how a conversation with a customer should go. It provides the agent with precise prompts on what to do, how to do it, what to say, and the queries to ask.
You can think of it as a simple formula that directs call center agents on how to handle an incoming call from the beginning of the call to resolution.
The call flow process varies depending on what options your business wants to offer its callers.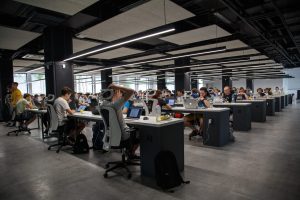 For instance, a customer who calls your business to schedule an appointment may not have the same interaction as a person who calls to report a suspicious charge on their account.
You must strive to tailor each interaction to the specific issue at hand while streamlining the entire process from the start to the finish.
To understand a typical call flow structure, consider the two examples below:
Example of a Sales Call Flow
A simple sales workflow will look something like this:
Intro: "Hello, thank you for calling [company]. How can I help you?"
Questioning: "I understand you are unable to meet [goal]. What do you think is holding your company back?"
Delivering Your Pitch: "With our <product>, you can achieve <outcomes/results> and gain <your unique value proposition>"
Handling sales objections: "You have a valid point regarding <your product>. But let me tell you <solution>."
Call-to-action: "Can I sign up you for trial?"
Conclude with cross-selling or upselling: "If you are interested, you can get <product>, which offers <additional benefits.>"
Example of a Customer Service Call Flow
A basic customer service workflow should include the following:
Intro: "Hello, thank you for calling [company]. How can I help you?"
Questioning: "Could you please explain your issue in detail?"
Empathize: "This sounds <emotion>. Had I been in your position, I'd have felt the same way."
Researching the problem: "Let me check if I can find the solution for you."
Delivering a solution: "Based on what I've got, <this is the best possible solution to your issue>."
Confirming and reiterating: "Does this solve your issue?"
Follow-up questions: "Can you tell me more about <your issue>?"
What Does a Typical Call Flow Contain?
A typical call flow usually contains a wide range of actions and interactions determining how a call is handled.
A simple call flow builder may help you map out the different actions and triggers to create custom call flows for different business phone numbers and lines.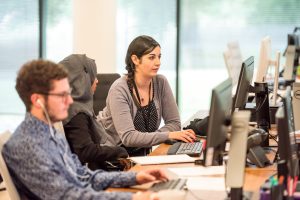 Most call flows will contain the following interactions and actions:
Automated and attended call transfers.
Announcements
Send call to voicemail option.
Advanced routing features
Send faxes to emails etc.
You can choose to use different call flow features and triggers to design custom call flows that allow you to provide reliable customer service, no matter where your call center agents are located.
Why Is a Call Flow Important to a Call Center?
Whether routing calls to the right agent or using some strategy to resolve customer issues, a call flow is vital to every call center.
To understand the importance of a call flow to a call center, consider the following benefits that strategic call flows offer:
1. First Call Resolution (FCR)
Call flows set the stage for First Call Resolution (FCR). This means the customer's issue is resolved in the first interaction with a call center agent.
With a call flow, you can ensure that customers are routed to the correct departments and answered by an agent with the relevant expertise to solve their problems quickly and efficiently.
Agents can always refer to your call flow script to extract critical information required to identify the issue at hand and offer fast solutions.
2. Improved Customer Engagement
Since call flows lay out the foundation of FCR, they can significantly boost customer experience and engagement.
Even if it takes more than one call to resolve an issue, having a call flow by your side shows how much you value your customers and their time.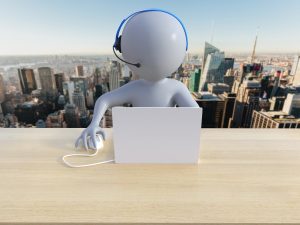 A well-crafted call flow allows your agents to focus on the conversation rather than worrying about what comes next because they already have a plan in place. This eliminates room for error or confusion that can lead to dissatisfied customers.
3. Cost Management
Call flows help businesses save money by streamlining their call center operations. This means you can better handle costs associated with managing customer service channels and getting the most out of each interaction.
You can also use call flows to ensure all resources are being used efficiently, whether it's an agent or a technology solution like IVR menus.
4. Improved Metrics
Call flows improve the overall performance of call centers by providing valuable data.
You can use the data to measure customer satisfaction, the performance of your agents and compare results from different departments or teams to identify problems and find ways to improve customer service.
These metrics give you a better understanding of what is working and what isn't so you can make informed decisions on improving your call center operations.
5. Improved Agent Efficiency
A well-mapped-out call flow serves as a foolproof formula for success. The proactive approach eliminates ambiguity allowing agents to stay organized and more efficient.
They know what might or might not work in certain conditions and take appropriate measures to steer the conversations in the right direction.
They don't have to worry about remembering the steps since they move along in an interaction; instead, they can focus on what is important—delivering stellar customer service.
A smart call flow management approach also involves picking the right agent for the job, allowing them to play to their strengths. Empowered agents will deliver excellent results and feel motivated to stick around for a long time.
How Can You Streamline Your Call Flow Process
Now that you have a better understanding of call flows and the vital role they play in call centers, let us highlight some practical tips and tricks that can help you maximize their value:
a) Use Scripting, But Allow Flexibility
A simple call flow script can help your call center agents in many ways. It serves as a reference point when handling customer queries crucial to successfully navigating conversations.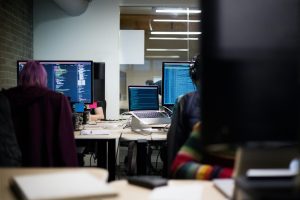 Following a script can save your call center agents a lot of time since they don't have to formulate questions or responses in their heads. They know what to say and when to say it.
However, you shouldn't be too rigid with your scripts. Allow for flexibility to enable agents to improvise and provide a personal touch to the calls.
b) Reduce Clutter & Fluff
Your call flow scripts should focus on the conversation and not be filled with unnecessary information or words. Try to stick to a few main points and avoid cramming too much details in one call flow script.
Keep it short, sweet, and simple so your agents have enough space to breathe during conversations.
c) Leverage Technology
You cannot afford to undermine the importance of technology in managing the call flow process in call centers.
Whether you are looking to tweak agent performance in real-time or route inbound calls efficiently, you will have several tools at your disposal to help.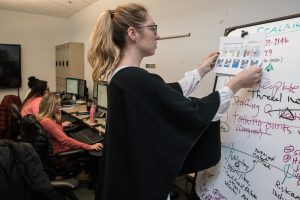 For instance, intelligent IVR systems can be used to effectively route calls and capture customer data so that agents have all the information they need when talking to customers.
On the other hand, quality monitoring tools can help you monitor agent performance in real-time.
d) Design a Comprehensive Training Program
Ensure your call center agents are well-trained and equipped with the right skills to handle complex customer queries.
Provide them with the latest training materials to help them stay up-to-date and utilize the best practices when engaging with customers.
You should also create practice scenarios to help agents become more familiar with your call flow process and customer service protocols.
This will give them a better understanding of how to use their resources effectively, which is essential for delivering excellent customer service.
e) Always Measure & Track Results
Finally, measure and track the results of your call flow process to identify any areas for improvement.
This will help you better understand how well it is working or what needs to be tweaked to achieve better customer satisfaction scores.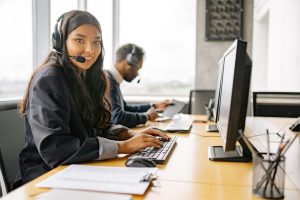 Analytics tools like sentiment analysis can also be precious when it comes to tracking customer feedback and understanding their overall experience with your customer service operations.
A Call Flow Is Your Customer Service Road Map
The truth is that first impressions matter in the business world. And time is always ticking. So, you must focus on delivering better customer service experiences from the get-go.
This is where an intelligent call flow comes into play. When customers contact your business, they need fast answers.
You only have a couple of seconds to impress and sell. You don't have time to talk about your history, service, or other things that are irrelevant to the caller.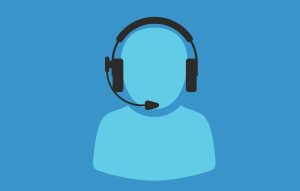 The pressure to deliver is always on. You don't have the luxury of time to address non-issues. Modern customers are impatient and will hang up when they notice you are wasting their time.
So, what is the one thing that you can do to make better first impressions with your callers? Create a seamless, clear, and highly intuitive call flow.
Final Thoughts
Call flows are an essential part of any successful call center. They provide the framework for delivering outstanding customer service, creating a better customer experience, and improving overall performance metrics.
At PALO, we always strive to ensure intelligent call flows are at the center of all our pay-per-call campaigns. We are experts at generating quality pay-per-call leads that turn into long-term clients for your business.
Contact us today to learn about our pay-per-call offers and how they can help you achieve your business goals.