In an era where individuals have more choices and access to information than ever before, it is no longer sufficient for attorneys and law firms to rely solely on word-of-mouth referrals or traditional advertising methods.
An effective marketing plan is the cornerstone of every law firm's success, enabling it to attract new clients, retain existing ones, and build a strong and reputable brand.
A good marketing plan involves more than you should do to attract more clients. It must outline the strategies and tactics you will use to achieve your goals.
So, what elements should an effective law firm marketing plan include? Read on to find out.
Why Does Your Law Firm Need a Sound Marketing Plan?
Law firms frequently make the mistake of treating their firm as a legal practice only rather than a business. Generally, a practice is a job for the owner with few employees.
They forget that without a lawyer, the value of the law firm goes down, and it cannot be sold for much if the lawyer retires. So, a law firm must create an effective marketing plan to boost its revenue.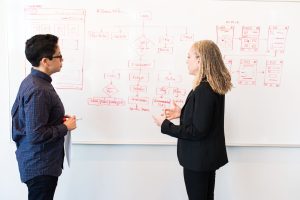 Consider this statistic: Lawyers make an average income of $120,900 in the U.S., and that is after enduring the tough law school and years of practice. But the best law firms make over $500,000 in profit every year.
The difference is not because the lawyer invested less time or money into their studies or jobs. The differentiating factor is conducting top-notch marketing for law firms with a sound plan and attainable marketing goals.
What Should an Effective Law Firm Marketing Plan Include?
A law firm marketing plan does not have to be complex but should be well-structured and informed by research.
Although marketing plans differ from one law firm to another, certain elements are common among all effective marketing plans. These elements include target audience, goals, strategies, core message, budget, and result monitoring.
Define your target audience
Target audience is key when it comes to developing a law firm's marketing strategy.
If you fail to identify the kind of people who need your services, you will face problems customizing marketing efforts to attract prospects and satisfy their needs.
Conduct market research to establish a profile for your ideal client base. Include information about their age, gender, location, education level, occupation, income, why they would need a lawyer, and so on.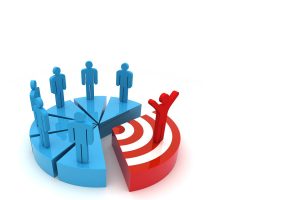 If your law firm targets businesses as its main clients, find out the size, average revenue, and industry type of those businesses.
This will enable you to identify the main demographic segments where to direct your marketing efforts and resources.
Set specific goals
Clear goals are the pillar of successful law firm marketing plans. All marketing plans, whether legal or not, should first brainstorm the goals it wants to achieve.
Setting specific goals allows them to determine what their marketing efforts should focus on. So, set your law firm's next quarter, half-a-year, and annual goals.
Consider such factors as revenue, number of new clients, and expertise in your practice area when writing your short- and long-term objectives.
Should you concentrate on generating new leads and a specific number of potential clients? Or are you more interested in building brand awareness in a certain district?
If you want to appeal to clients who know nothing about your firm, then your goal can be to reach a specific number of new potential clients monthly.
Increasing your online presence can produce more substantial results if you are an established law firm.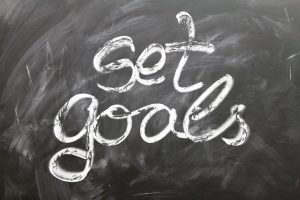 Set realistic and measurable goals. Doing so allows you to measure your marketing plan's effectiveness and make changes where necessary.
SMART goal-setting can be a guideline for setting your marketing goals. This approach helps you determine what goals to accomplish, the timeframe, the budget, and how to measure results.
You must conduct thorough research to craft an effective law firm marketing plan. For example, you must conduct a market analysis to identify competition in your field of practice and geographical area.
Who are your competitors? Is your target audience already using their services? What can you do to stand out?
Knowing your competitors' marketing efforts and the effectiveness of those efforts can be useful. But just because other law firms use a certain strategy does not mean the same will work for you.
They have reasons for doing things a certain way, which may differ from yours.
Choose the correct strategies
Developing an effective law firm marketing plan means choosing the right channels for realizing your objectives. How do you choose the right marketing strategy among the many options available?
Your target audience should be your guide when selecting marketing strategies. If, for example, you want to appeal to older adults needing assistance with long-term care planning, using social media marketing would be futile.
Study your target audience's behavior to understand better what would be effective and the different strategies to invest in.
Choose a few consistent marketing strategies that match your law firm's growth objectives and can help appeal to your target audience.
These include social media, content marketing, email marketing, advertising campaigns, newsletters, and networking.
The online presence of a law firm starts from its website, so a part of your marketing strategy should probably see to it that your website is professional, educational, and consistent with your brand.
Content marketing is another key aspect of online marketing campaigns. Create a steady flow of content that appeals to prospective clients, such as blog posts.
Craft a consistent message
Creating effective law firm marketing campaigns further depends on your context and expertise. Now that you have defined your audience and know how to attract them, focus on drafting your core marketing message.
The best way to do this is by answering questions that prospects commonly ask when contacting you. You probably answer these questions via phone, email, or website.
Avoid overlooking even questions that seem simple and obvious. Your clients are not legal experts.
Answer all frequently asked questions related to your practice area on your website. Use local keyword data to answer questions your target audience frequently searches for online to help your website rank higher on Google searches.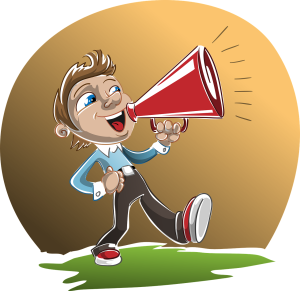 Next, ask yourself the process prospective clients follow before reaching you online. When someone visits your website, they want to know whether you have addressed a problem similar to theirs.
Hiring a lawyer might seem intimidating or even expensive to them. They have no idea how to choose a lawyer, either.
With an idea of the information they need, you can strive to provide it on a well-developed website and through your content marketing strategy. Answer your potential clients' questions and calm their fears; soon, you will turn them into clients.
Have a marketing budget
Law firms usually outsource their branding and advertising to marketing agencies. If you decide to go this route, you must know how much your law firm can spend to actualize its marketing goals.
Creating a long list of goals you want to achieve is easy, but these efforts will likely be unsuccessful if you fail to allocate the budget.
Budgeting is one of the most difficult parts of a marketing plan. You may need to revisit your objectives and KPIs if you exceed the budget and realize the resources you have cannot execute all your objectives well.
At this point, review other parts of your marketing plan.
Most law firms allocate between 2-19% of their annual revenue toward marketing costs. Start with 5% and calculate all potential expenses.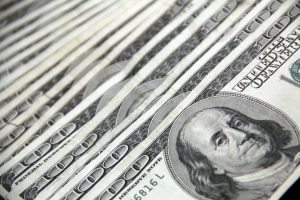 If you get a mismatch, you should either remove some marketing activities or scale up your budget to meet those priorities.
Ask yourself the following questions:
What activities are more likely to drive the results we have listed as most important for the law firm?
What activities are we interested in but should be tabled for a few months and revisited as a secondary priority?
What non-monetary contributions should we consider when evaluating these marketing efforts?
Remember to include software programs needed to execute your marketing plan in your budget, such as SEMRush or Ahrefs subscription, for tracking SEO keyword rankings.
Also include actual ad spend such as Facebook ads, LinkedIn ads, and PPC in your budget.
Monitor results
After implementing your marketing plan, you must track its results to know if the strategies used produce the expected results.
Measuring the effectiveness of your marketing campaigns helps you know what works and what does not.
If some of your efforts do not meet the set goals, consider revising your marketing strategy. Always be ready to tweak or change your law firm marketing plan depending on what seems to be working.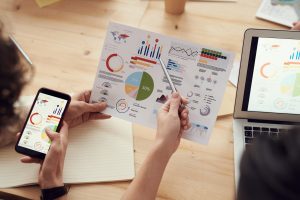 View a marketing plan as a versatile document you can update and change as often as possible as you refine your goals and monitor your law firm's growth.
The focus is to set new goals based on your performance metrics and marketing data.
Summary
Creating a plan is only one step in marketing a law firm. You can only achieve significant results by constantly implementing the strategies outlined in the plan.
The most important thing is to commit to doing the work. Your vision will ultimately determine the growth of your law firm, and its success depends on having a marketing plan that outlines the steps you will take to realize your goals.
At PALO, we understand what it takes to market your law firm and help you generate exclusive case leads.  We specialize in running pay-per-call campaigns for attorneys to help them focus on what they do best; represent their clients in court.
Contact us today to learn more about our marketing strategies and how we can help you scale profitably.