Are you an independent attorney or part of a large law firm? Do you leverage the power of lead generation to attract attorney leads? If your answer is no, you need to know that you are losing out on new case leads that could turn into high paying clients.
But that is not all. The sad truth is that you could be losing these leads to your direct competitors because they have implemented a robust lead generation strategy.
With the right attorney lead generation strategy, you can attract a significant number of new clients to your legal practice. This is critical to your law firm's financial health and overall business growth.
Unfortunately, attorney lead generation isn't a walk in the park. You need to find a balanced attack of lead generation best practices and know what to do at what time. Otherwise, things may not work out, and you could end up losing a lot of money in marketing expenditure.
But we are here to hold your hand and help you generate highly qualified leads that are ready to turn into high paying clients.
Read on to discover some of the ways you can use to generate better attorney leads.
Attorney Leads: What Are They and How Do You Get Them?
In simple words, leads are potential customers who have an interest in your legal services. Every law firm has a target audience. So, if you are targeting the right people, you expect most of them to show interest in your business.
Not all of them will do, but those who do, may qualify to be leads.  That means you can use your sales team to convert them into clients.
But the big question is, how do you find these leads in the first place. Sometimes, it could be something as simple as boosting your Facebook or LinkedIn page, but in most cases, the process is complicated and structural.
Ways of Generating Attorney Leads
Now that you know the basis of attorney leads and what they are, here are some strategies you need to implement to start generating qualified attorney leads for your legal practice.
1. Understand Your Target Market
Before you start doing anything, the most important thing you need to do is understand your target audience and where to find them. Establish your ideal clients so that your marketing effort is pushed in the right direction.
Some of the critical factors you need to consider while identifying your ideal clients include:
How old are they?
Are they men, women, or both?
Where do they live?
What is their estimated income (monthly or annual)?
What do they do for a living?
Once you have answered the above questions, you need to go a little bit further and ask yourself the following questions about your prospective clients:
What are the main legal services that they require?
What questions do they have about the legal services you offer?
What are their main pain points or challenges?
What qualities are they looking for in an attorney?
2. Build a Professional Website
Now that you understand your target audience and your ideal client, it is time to set up your website and get the ball rolling.
In most cases, a prospect will visit your site before they contact you.  It means that your website plays a critical role in the entire lead generation process.  It is the first impression you portray to your potential clients.
Therefore, you want to make it look great and professional. If your website isn't set up properly to attract and convert leads, it can be quite hard to generate leads online.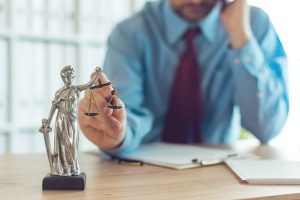 Is the website clean and organized? Does it load fast? Is it intuitive? Does it contain the right information you want to convey to your prospective clients? Is it mobile-friendly?  Is it fully optimized for search engines?
Ensure you include a lead capture form that will prompt users to leave essential details such as mobile phone and email address needed to follow up with them. You should also have a phone number that someone can call directly displayed on the site.
3. Use Landing Pages to Capture Leads
Landing pages are an essential digital marketing tool you can use to generate attorney leads. These pages are distinct from the regular website pages because they are specifically designed for advertising campaigns.  Their primary purpose is to get people to take a specific action.
You need to ensure your landing pages are well designed and fully optimized to deliver the best user experience. They must also have a strong, convincing copy and compelling images or videos.
Typically, landing pages aren't static. It means that you may be forced to make tweaks throughout your advertising campaigns to achieve maximum return on investment.
You can always play around with the copy and visuals until you achieve the best converting combination.
4. Drive Traffic to Your Landing Pages with Social Media Advertising
Building a landing page in itself won't help you generate leads unless you drive traffic to the pages. Social media provides you with an incredible opportunity to market your legal services and build stronger relationships with your target audience.
You can either run organic advertisements or purchase paid adverts that show up in people's feeds.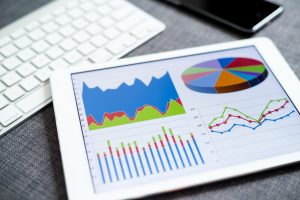 The most important thing you need to keep in mind is that any content you share on your social media account must be engaging, interesting, and focus on solving the problems that your prospective clients are facing.
Avoid simple text posts that add no value to their lives. Include links in your content that drive them to the landing page specifically built for the campaign so you can capture their details.
You can also conduct polls, run social media contests, host Q&A sessions or simply engage in conversations with your target audience. Use platforms such as LinkedIn, Instagram, Facebook, and Twitter to run your social media advertisements.
5. Focus on Search Engine Optimization (SEO)
Building a professional website is an excellent way of establishing your online presence. However, you need to go a step further and ensure your prospective clients see your website in the moments that matter.
SEO ensures that your website is seen in search engine result pages for relevant search terms. For instance, if you are a divorce attorney in New York, you will want your website to be among the top results when a user searches for "divorce attorney NY."
To achieve this objective, you must ensure that your website is constantly updated with industry-specific keywords and content to attract more traffic. If you have an old blog, consider refreshing it and adding new content to kickstart your SEO efforts.
However, you must keep in mind that effective SEO takes time and a lot of concentrated effort to produce desirable results. This is something that you must always keep on top of your mind every time.
6. Focus on Content Marketing
We still believe that content marketing is one of the best ways of generating more traffic to your law firm website, which will eventually lead to more attorney leads.
In this case, content marketing involves much more than just the textual material on your website blog. It also includes podcasts, videos, webinars, ebooks, PDF guides, and much more.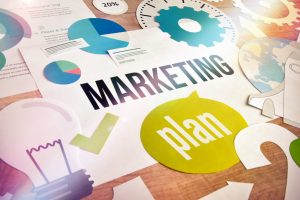 The key to successful content marketing is sharing valuable information with your target audience. This way, you become an authority on a particular topic, and people can easily trust you and your brand.
A good content marketing strategy may have a ripple effect on your overall digital marketing strategy because good content will naturally attract links from around the web. This will significantly boost your SEO efforts and generate more traffic for your site hence more attorney leads.
7. Generate Leads through Reviews and Referrals
People are three times more likely to establish contact with law firms that are trustworthy, reliable, and well-reviewed by their past clients online. Therefore, you need to leverage the power of online reviews as part of your attorney lead generation process.
Claim all free profiles on review sites such as FindLaw, Yelp, Nolo, Avvo, Google My Business, and Nextdoor.
Take time to monitor these sites and respond to all reviews appropriately. With time, you should start using the real client testimonials posted on these sites to boost your digital marketing efforts.
8. Leverage the Power of Email Marketing
Email marketing also provides you with a powerful lead generation tool that you can use to attract high-quality attorney leads.
The first step to a successful email marketing campaign is to build an email list. To do this, you offer either a free newsletter or PDF guide that people can sign up to using their primary email address.
Once you have put together an email list, segment it and target each segment differently. Make sure you create highly personalized messages that resonate with your target audience.
The key to running a successful email marketing campaign is sending the right message to the right people at the right time.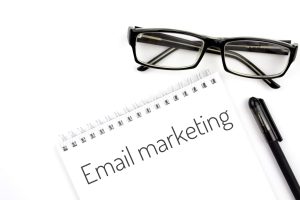 Your messaging must focus on the benefits of your legal services and how you can solve their legal issues.
Some of the tools that can help you launch and scale your email marketing campaigns include MailChimp, Ongage, and ActiveCampaign.
We strongly recommend tracking the responses to collect more information from your prospective clients.
Start Growing Your Law Firm with High-Quality Attorney Leads
We understand that marketing is a point of discomfort for many attorneys. Typically, all you want is a client in front of you so you can concentrate on law and how you can apply it to help them.
Generating leads may not be among your strengths, but we are here to help. We have been in the pay per call attorney marketing space for many years and understand what it takes to generate quality attorney leads.
We are skilled in launching and skilling attorney pay per call marketing campaigns that generate highly qualified leads that are ready to convert.
So, if you are struggling with lead generation, talk to us today and let us help you take your legal practice business to the next level.