Running a solo law firm requires you to wear multiple hats. Not only do you have to be a skilled lawyer, but also a business owner and marketing expert.
With limited resources and budget, it can be challenging to compete against larger law firms that have established branding and marketing strategies in place.
However, with the right mindset and approach, you can still build a successful practice and attract clients as a solo attorney. You just need to find a way to stand out and differentiate yourself from the rest.
Today, we explore the concept of self-made success for solo law firms. Read on to learn the best tips for attracting and retaining new clients.
1. Create a Winning Strategy
Every successful solo law firm marketing journey begins with developing a foolproof strategy that outlines what you intend to do to attract clients.
Research conducted by the American Bar Association revealed that approximately one-third of solo attorneys report that no one is responsible for the marketing of their law firm.
This is a big opportunity for solo lawyers to take advantage of and attract clients. Developing a winning strategy and implementing it can put you ahead of competition.
The main problem is that many solo attorneys usually confuse a winning law firm marketing strategy with planning. The two don't refer to the same thing.
A marketing strategy refers to the various things you need to do to win new clients. You must figure out how you will find them and how you will position yourself to win them. A plan outlines the specific activities you need to do to attract potential clients.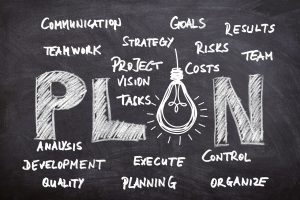 However, the steps outlined in your law firm marketing plan don't necessarily guarantee results. You can follow what is outlined in your marketing plan but still fail to attract clients.
Understanding the differences between a winning strategy and a general marketing plan is an important step in creating a successful solo law firm.
Your marketing plan should define your target audience, identify the right marketing channels that can help you reach the audience, specify your marketing budget, and outline key performance indicators (KPIs) that you need to track to ensure you stay on course.
A winning strategy, on the other hand, should go deeper and focus on your unique selling points (USPs). What makes your law firm stand out from others? Is it your experience in a specific area of law or your innovative approach to solving legal issues?
Once you have identified your USPs, you can then create a plan that specifically highlights and showcases those strengths to potential clients.
2. Use Social Media to Your Advantage
In today's digital age, having a strong social media presence is crucial for any business, including solo law firms.
With over 3billion active social media users worldwide, it presents an opportunity for solo attorneys to reach a wider audience and showcase their expertise.
Use platforms like LinkedIn, Facebook, Twitter, and Instagram to connect with potential clients, share valuable content, and engage with your audience.
Be consistent with your posts and use relevant hashtags to increase visibility. You can also join online legal communities and participate in discussions to establish yourself as a thought leader in your area of practice.
3. Utilize Online Directories and Referral Networks
Online law firm directories and referral networks are valuable sources of new clients for solo lawyers.
However, choosing the right directories and networks relevant to your practice area and target audience can be challenging.
Before listing your law firm in a directory or joining a referral network, research the credibility and effectiveness of the platform. Look for reviews and testimonials from other solo attorneys who have used it before.
Keep your profile updated with relevant information and positive client reviews to attract potential clients.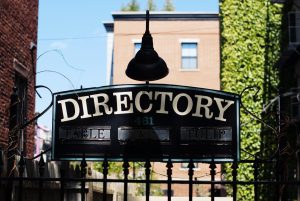 Strive to build strong connections with other legal professionals who can refer clients to you and reciprocate the goodwill by referring some clients to them as well.
Consider joining industry-specific directories such as Justia, AVVO, FindLaw, and others for targeted leads. Ensure your profile features positive reviews, endorsements, and relevant case outcomes.
You should also encourage satisfied clients to leave positive reviews because they can boost your local search rankings.
4. Build an SEO-Optimized Website to Capture Leads
No matter the marketing strategy you choose, your potential clients need an easy way to reach you. A well-designed website can serve as the central hub for your law firm's online presence.
Ensure your website is clearly organized and speaks directly to your potential clients. You still need a website even if you don't plan on publishing blog posts.
And don't just stop at creating the website. You must also optimize it for search engines. Proper site optimization makes it easy for Google and other search engines to find, understand, and index your site.
Conduct thorough keyword research to identify relevant keywords and incorporate them into your website's content, meta titles, descriptions, and URLs.
You should also focus on creating quality content that resonates with your target audience. This can include blog posts, videos, infographics, and case studies.
Providing valuable information for free can attract potential clients and establish you as an authoritative figure in your practice area.
5. Showcase Your Unique Value Proposition
One of the key ways to stand out as a solo attorney is by showcasing your unique value proposition (UVP). This is what sets you apart from other attorneys in your field and makes potential clients choose you over others.
Your UVP should focus on what makes you different and special, whether it's your expertise, experience, approach to solving legal issues, or anything else that sets you apart.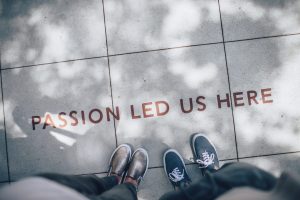 Consistently highlight and communicate your UVP in all aspects of your marketing efforts. From your website and social media profiles to online listings and networking events, make sure potential clients know what makes you the best choice for their legal needs.
Be open to feedback from current and past clients and use their positive experiences to strengthen your UVP further.
6. Create Entertaining and Informative Videos for TikTok or YouTube
TikTok and YouTube marketing are incredible avenues for solo law firm lawyers who are not afraid to get on camera.
In fact, we have written a comprehensive guide on how lawyers can leverage the power of TikTok to attract clients.
Video marketing on these platforms can help you build a solid profile as an expert in your practice area. You can publish videos answering common questions or discussing current trends to establish authority in your practice area.
TikTok is especially popular with the younger generation, making it an ideal platform for solo lawyers targeting millennial clients.
Use creative and entertaining videos to showcase your personality and make a lasting impression on potential clients.
Use TikTok and YouTube to educate and entertain your target audience while generating demand for your services. When your viewers need help with a legal issue, your law firm will be at the top of their minds.
7. Claim Your Google My Business Listing and Create Citations
Citations from authoritative sites pointing to your law firm's website are a critical part of SEO. Listings in local citation directories, legal directories, and other online business directories may help search engines understand what your website is all about.
The citations you build will showcase important details about your law firm, such as your physical location, contact information, and practice areas.
These are crucial signs for Google and other search engines to determine whether they should show your website in some local searches.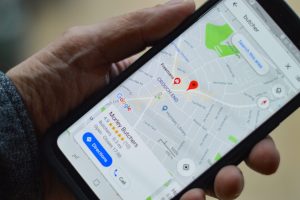 A verified Google My Business (GMB) listing is among the most important citations for solo attorneys targeting local clients. Start by claiming your GMB listings and proceed to verify it. You can now add photos, contact numbers, website URLs, and operation hours.
Keep in mind that your profile is an important place to capture client reviews, too. Encourage satisfied clients to leave reviews on your GMB listing, as they can help attract more potential clients.
Apart from GMB, consider claiming and optimizing listings in other legal directories such as Avvo, FindLaw, LawInfo, and Justia. These will not only help improve your online presence but also make it easier for potential clients to find you.
8. Use Paid Ads to Attract Clients
Organic traffic is great, and it can bring in a steady supply of prospects. However, you need more of a push to keep your schedule fully booked.
Paid ads can be an effective way to attract clients, especially if you are targeting a specific demographic or practice area.
Platforms such as Google Ads and Facebook Ads allow you to target potential clients based on their search queries, demographics, interests, and behaviors. This ensures that your ads reach the right people at the right time.
When designing your ad campaigns, be sure to use clear and direct messaging that speaks to your target audience. Include a strong call-to-action and track your ad performance to make necessary adjustments for better results.
Consider partnering with other local businesses or organizations for joint advertising opportunities. This can not only help reduce costs but also expand your reach and attract new clients.
9. Email Marketing
Email marketing allows solo practitioners to build long-lasting relationships with their clients and stay on top of their minds. In fact, there is no better channel to nurture leads and convert them into clients than through email marketing.
Start by building an email list comprised of past, current, and potential clients. Offer valuable insights or promotions to attract subscribers and keep them engaged.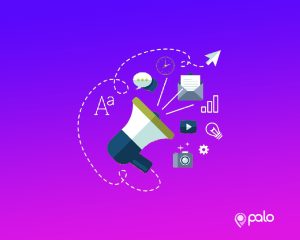 Segment your email list based on practice area or other relevant factors and send personalized emails that speak directly to their needs. This will help improve open rates and conversions.
You can also use email marketing to announce new services, share helpful resources, and showcase your expertise through case studies and testimonials. Keep the design and content of your emails professional and consistent with your brand.
10. Partner with Other Professionals for Live Events or Podcasts
Always find ways of expanding your reach and making your brand big. One way to do so is by tapping into someone else's audience through partnerships.
Consider collaborating with other professionals such as accountants, financial advisors, or real estate agents for live events or podcasts. This allows you to showcase your expertise and attract potential clients who may not have heard of you otherwise.
You can also create a legal podcast with a partner to share legal ideas and then repurpose the content for other platforms.
Consider hosting a show where you feature multiple guests relevant to your target audience's interests and questions.
For instance, if you are a personal injury attorney, you could invite a body repair shop owner, chiropractor, or orthopedic doctor on your show to discuss common injuries and potential compensation.
This not only provides valuable information to your audience but also positions you as a trusted expert in your field.
You can also participate in speaking engagements at legal seminars and conferences or even create your own webinar series.
These opportunities allow you to connect with potential clients, showcase your knowledge and experience, and build valuable relationships within the legal community.
Final Thoughts
A winning law firm marketing strategy combines both planning and execution.
It involves understanding your target audience, highlighting your unique selling points, utilizing various marketing channels, building a strong online presence, and showcasing your unique value proposition.
At PALO, we understand what it takes to generate quality case leads for solo lawyers. We leverage the power of technology to run pay-per-call campaigns that connect you with potential clients in real time.
We have been in the game for more than a decade and can help you grow your practice and achieve your business goals. Contact us today to get started.