When you were admitted to the bar, there was no "legal marketing" section to teach you how to attract clients to your law firm. There was nothing about digital marketing, pay per call networks, or lead generation strategies for attorneys. All you had was the knowledge and skills you needed to go out there and practice.
But how do you practice without clients? How do you preach without a congregation?
That is where marketing comes into play because every attorney needs more clients to grow his/her firm.
In the book titled "The Game-Changing Attorney," Michael Mogill says that the game has changed. If you don't market your firm, you are invisible, and referrals alone are an unsustainable form of client acquisition.
In simple terms, you have to be your own advocate if you want to scale your business and attract more clients to your law firm.
Unfortunately, not all forms of marketing are effective for attorneys.
Today, we talk about one of the most effective forms of digital marketing for law firms; lead generation. What it is, and how it works.
What Is Legal Lead Generation?
In simple terms, lead generation for law firms refers to the marketing process of attracting prospects that show great interest in your legal services and converting them into leads that can become new cases.
Although the definition might sound simple, the process is quite complex and involves running and managing highly targeted campaigns to achieve better results.
One of the most significant advantages of lead generation is that you are opening a communication channel with prospective clients who have already shown great interest in legal services you offer.
You can make use of the rapport to warm the sales conversation making it relatively easy to convert the prospect into a new client. One of the effective ways of attracting qualified leads to your law firm is by advertising with pay per call networks such as PALO.
How Does Legal Lead Generation Work?
Lead generation is essential because it focuses on speaking to potential clients in moments that matter. Unlike social media marketing or other forms of marketing that focus on increasing your brand awareness, lead generation focuses on getting you more clients.
The truth is that most people who land on your website are not willing to commit to hiring you on their first visit. In fact, approximately 92% of first-time visitors are not there to engage or hire you- they are simply there to look.
You shouldn't be worried if people are not ready to hire you on their first visit, but you shouldn't give up either because they will probably come back.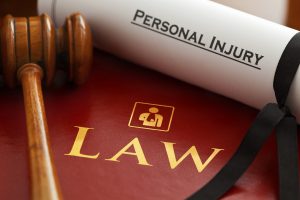 Lead generation is a perfect way of growing your legal practice business
Focus on finding ways of making them want to engage or hire you when they come back. You can do this by providing value and building relationships by delivering informational content.
Consider offering something like free content in return for their contact details. This is the basic form of lead generation, and it is a vital step in moving prospects through your sales funnel.
Typically, a lead generation campaign follows the steps outlined below:
Determine a strategy to turn your visitors into leads: Determine the kind of content your target audience is looking for and use it to create a "lead magnet."
Create your promotional material. This can be a video, infographic, explainer, or any other advertorial.
Set up your lead generation landing page
Be sure your landing page is connected to your CRM or email client.
Drive traffic to your landing page with social media marketing, SEO, or paid Ads.
Qualify the leads and follow-up to convert warm leads into clients
Once you have launched your lead generation campaign, you need to monitor results closely, and figure out the areas you need to improve on next time.
Lead Generation + Effective Lead Management = More Cases!
Unfortunately, some attorneys tend to think that lead generation is the last step in the legal marketing process, and they conclude their campaign immediately after ending their lead generation campaign. However, that is far from reality since lead generation is only the beginning of the process.
Once you have set up a lead generation campaign and attracted leads, you need to manage acquired leads effectively to qualify them in terms of exactly where they are in their buying journey and what you need to do to convert them into new cases. Mismanaging a lead is worse than not generating one at all.
To maximize the results of your campaign work with trustworthy pay per call networks that will help to transition leads into new clients smoothly. They will help you create a defined process to follow in converting acquired leads into new cases.
Keep in mind that to achieve better ROI for your law firm, every piece of the puzzle needs to be clearly thought and implemented at the right time. Legal lead generation is an ongoing process that requires undivided attention, but the rewards can be immense if done correctly.
At PALO, we strive to ensure that your legal practice business enjoys a consistent flow of highly qualified leads that you can easily convert into high-paying clients. Contact us today and let us help you take your business to the next level.