Are you a mass tort attorney? Do you attract enough mass tort leads to keep your case calendar full throughout the year? If you answered "no" to the second question, then you need to reevaluate your lead generation strategies and partners because there is an incredible opportunity out there for savvy mass tort attorneys to attract a massive number of leads.
You may be failing because you are targeting the wrong people, or you aren't offering sufficient incentives for victims to reach out to you and file a claim.
Currently, mass tort is one of the most attractive legal practice areas in the country, with personal injury attorneys striving to add mass tort cases to their portfolios thanks to the amounts of money involved.
According to the National Lawyers Organization, mass tort cases made up over 36% of the federal civil docket in the past year.
While legal marketing can be difficult, you stand a good chance of attracting high-quality mass tort leads and converting them to high-paying clients if you get your marketing strategies right.
You need to be slightly aggressive in your marketing efforts to prove your value to potential clients and reach qualified leads that may be skeptical about your services.
This guide highlights some of the best mass tort marketing practices that will help you reach potential leads. Read on to find out everything you need to know.
Understanding the Difference between Marketing for Mass Tort Cases and General Law Firm Marketing
The term "law firm marketing" tends to be vague for individual personal injury cases because each case is unique and involves unique injuries, different at-fault parties, and circumstances.
However, things are slightly different with mass tort cases because victims have relatively similar injuries.
Therefore, mass tort marketing needs to be specific to address the widespread concerns among victims.
For instance, it can reference specific companies and mention particular injuries victims might have suffered other than using vague language to attract as many leads as possible.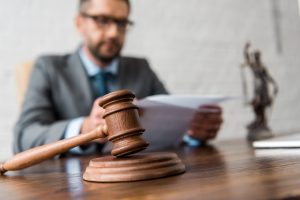 The use of vague marketing language is common in traditional legal marketing. But attracting leads for mass tort cases can be problematic since these people may think that they need to share compensation amount awarded with a larger group, therefore, opting for individual representation.
Thus, to successfully market mass tort cases, law firms must make an effort to educate potential clients on the numerous benefits of mass tort litigation.
Understand the Ethics of Connecting with Mass Tort Leads
The truth is that individuals with mass tort cases have been harmed. Therefore, you need to take appropriate steps to avoid causing further harm. It means you need to be extra careful when approaching them.
Perhaps, the most significant ethical hurdle for mass tort attorneys may be the line between paying for leads and paying for referrals. Many attorneys are willing to pay for mass tort lead generation services that provide accurate contact information of potential clients.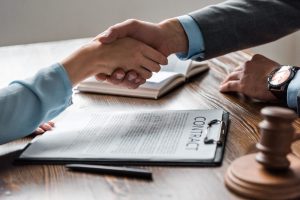 Paying for leads is generally ethical because the attorney still needs to talk to them and use normal means to convert them into cases. However, paying for non-attorney referrals of guaranteed clients is highly unethical.
Be sure to confirm your State Bar's rules before you start paying for mass tort leads or referrals.
Timing Is Key
One of the most critical elements of reaching mass tort leads is timing. You need to keep in mind that mass tort cases take time. A single mass tort case can take several months or even years to reach completion. So, it is vital to start marketing your litigation services to potential clients as early as possible.
Furthermore, several law firms from the same area may be litigating the same mass tort case. Once different attorneys start educating victims on their potential eligibility to join their mass tort lawsuits, the victims may begin conducting their own research to find the right attorney.
So, trying as hard as possible to get your leads early enough and receiving a signed retainer quickly can be a game-changer. Ideally, you want to be the first attorney to market your litigation services for a specific mass tort.
When you are the first attorney educating people about a specific tort or if your law firm is first in Search Engine Result Pages (SERPs), potential clients are more likely to choose your law firm because you have built trust and victims are more comfortable speaking with you.
If you back up your first-to-market strategy with an efficient and seamless intake process, you will most likely retain the advantage even after other law firms start advertising their litigation services for the same tort.
Choose the Right Message
In most cases, the biggest hurdle in attracting mass tort leads is that most victims don't even realize that they have a case. The average American isn't paying attention to product recalls, leave alone watching legal news.
Therefore, it is your responsibility to inform them about how their injury or illness could be tied back to a particular event or product. If you take the step to educate your target audience about their potential claims through your marketing strategies, you will have already won half the battle.
But simply letting people know that they may file a claim isn't enough. Show them how you can help them seek compensation and why they should trust your law firm.
Keep in mind that with mass torts, there is no upfront payment. In fact, a significant number of people who qualify to file for mass tort cases don't even have the means of hiring an experienced attorney.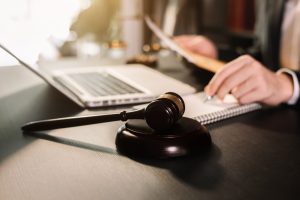 So, if you let them know that they don't face any financial risk by working with you, they will realize that they have nothing to lose.
That can be enough to convince many mass tort leads to contact your law firm and begin their litigation journey.
Good testimonials on your website can also provide a strong marketing message to your potential clients. Some people usually feel like filing and winning a mass tort case is "too good to be true" because there is no upfront payment to the attorney.
Strong testimonials can help you build trust with those doubting it and convince them that you are not trying to take advantage of their situation.
Decide If You Want Digital Marketing, Traditional Marketing or Both
While there are many digital and traditional marketing strategies that you can employ to market your mass tort litigation services, your ideal client profile will dictate what to use.
You can always start with both methods then expand your reach after careful consideration of your target clientele.
For instance, if your primary target audience is Millennials, you should focus more on running your marketing campaigns on social media but still air some radio and television ads during peak hours or during TV programs that are popular with Millennials.
The truth is that there is no one-size-fits-all approach to marketing. It is highly dynamic and involves careful consideration of your target audience's age, schedule, occupation, and even hobbies.
Some of the common forms of digital marketing you can use include launching your law firm's business website, SEO, email campaigns, social media, paid search, legal blogs, and lawyer directories.
Should I Use a Lead Generation Company?
Lead generation companies such as PALO help mass tort attorneys generate highly qualified mass tort leads, ensuring that they focus more on what they do best; representing their clients in court.
A good lead generation company will do everything possible to ensure your law firm grows to the next level.
At PALO, we run and manage highly focused digital marketing campaigns focused on generating high-quality mass tort leads that will fill your case calendar. We boost your online visibility and generate quality leads that are ready to turn into high-paying clients.
Contact us today to find out how we can help you scale and take your law firm to the next level.