A lot of law firms think the best way to attract inbound interest is to set up a website and depend on organic traffic.
While your firm's website is a great way to tap into the consumer base that may already be aware of your practice, you are missing out on a very large portion of potential clients that are not aware of your law firm and are open to the endless possibilities of potential attorneys. Or those that may not know they need an attorney in the first place.
This is where lead generation, affiliate, and pay-per-call marketing sources become incredibly valuable.
At Palo Media Group, for example, we offer highly targeted legal calls to attorneys and advocates who handle Social Security Disability, Personal Injury, Workers' Compensation, Bankruptcy, and many other legal practice areas.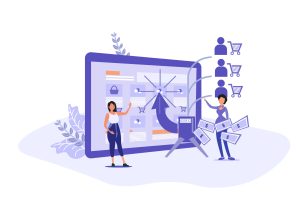 Pay-Per-Call campaigns can help you realize a consistent flow of case leads
By supplementing your in-house marketing efforts with a pay-per-call digital marketing agency, you can rely on a steady stream of case volume for your firm.
Under-utilizing Analytics 
Data and analytics should be at the foundation of every marketing decision your law firm makes.
If you've launched an internet marketing campaign without the means to track the details of its performance, you'll be left scratching your head, and not be aware of how it is really performing.
The best way to build a successful campaign, or turn a poor performing campaign around, is to make full use of the data you've collected and provided real-time feedback to your marketers.
This allows us to optimize the campaign to increase your conversions. Tracking how a call transitions to a client, then to a closed case will help you streamline your client acquisition strategy in the future.
For more information on how to better manage your cases and clients, or to learn how to scale your firm with our SSDI, PI, WC, or BK leads, contact us!