All men and women are created equal, but some legal leads are more qualified than others. This is why up to 75% of your incoming leads may not be worth the time to follow up on.
Most of them are not interested in your legal services, or they simply can't afford your charges. Some of them may not even be looking to hire an attorney.
However, it doesn't mean you should ignore such leads completely. The most important thing you need to know is how to differentiate qualified leads from unqualified ones.
From there, you can spend more time and resources on the case leads ready to convert to generate the right results and take your law firm to the next level.
In this post, we educate you on how you can separate qualified legal leads from unqualified ones based on a few things. So, let us get started.
What Is a Qualified Lead?
Generally, defining a lead as "qualified" means the prospect fits your ideal buyer profile and is ready to talk to your sales representative. However, if we narrow it down to the legal niche, it means that the prospect has a valid case and is willing to hire an attorney.
That sounds quite simple, right?
Unfortunately, the simplicity ends there because there is no one-size-fits-all approach to legal leads qualification. In a law firm with well-developed case lead lifecycle stages, the marketing and sales team must agree on the definition of a qualified case lead.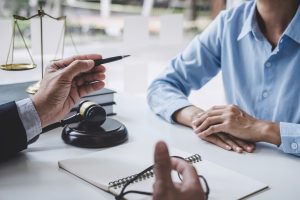 This involves listening to the marketing team and trying to understand what works for them. It also means the marketing team must be able to explain to the sales team why they define a qualified lead a certain way.
To arrive at a consensus, both teams must address these three questions:
Is the case lead the primary decision maker?
What qualities make a case lead good or bad?
What are the top reasons some case leads don't close?
If your team can accurately answer these three questions, you will be closer to defining what a qualified lead is. Here are the two key elements of qualified legal leads:
1. Fit
This is an aspect of qualifying a lead based on specific buyer personas or information such as job title, company revenue, industry, geographical location, etc.
In this case, your marketing team can agree on what a qualified lead looks like. Their decision can be based on the data gathered or the historical trends about what types of people are actively engaged in your sales funnel lifecycle.
For instance, if you are a car accident attorney and want to target individuals who were injured in an accident, your evaluation criteria would feature questions such as:
Where did the accident happen?
When did the accident happen?
Were you injured?
Were you at fault?
Are you currently working with an attorney?
In this case, your ideal lead should be within your operational area, injured, not at fault, and not working with another car accident attorney. How they answer these questions will determine whether you want to contact them for a case review or not.
2. Engagement
This is the metric to use to gauge a prospect's willingness to hire you as his/her attorney. A lead's online activity can actually reveal how close they are to hiring an attorney for their case.
For instance, if a prospect has only been to your landing page once or has just started following you on Twitter/LinkedIn, they may be aware of your law firm but aren't fully engaged yet.
However, a lead that has contacted you or been to your landing page several times shows a lot more interest and could convert easily. Take into account a prospect's online behavior when gauging their engagement.
What Is an Unqualified Lead?
An unqualified lead is a prospect that is mostly unfamiliar with your law firm or practice area. The prospect hasn't been nurtured enough in the sales funnel and may not be ready to hire you as their attorney.
It means the prospect is unsure of your legal services, may not need them, or aren't sure if they need them. In some cases, the prospect doesn't have the budget to hire you.
The common reasons why a lead may not qualify narrow down to three core areas, namely, budget, timing, and inability to see value in your legal services.
In most cases, the case lead is still in the research phase and may be in communication with several attorneys. In other cases, the lead may only be looking for legal information pertaining to their case.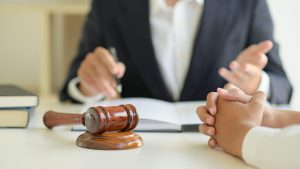 The prospects are nowhere near the end of the sales funnel. Even if the prospect likes your law firm and the legal services you offer, they may not be interested in forming a relationship with you at present.
The truth is that many attorneys tend to waste a lot of their time on unqualified legal leads that don't have much of an interest in working with them.
These leads are not even trying to jerk you around- they are not just considering your law firm as an option at the present time.
Therefore, you need to focus on developing long-lasting relationships with qualified legal leads instead.
Can You Turn Unqualified Legal Leads into Qualified Leads?
The simple answer is "yes."  Not now doesn't necessarily mean not ever. Keep in mind that every lead had a reason for contacting you, even if it wasn't to hire you for their case.
If you establish yourself as a friendly, caring, and trustworthy attorney, you will be their first option when they finally want to hire a lawyer.
One of the easiest ways to turn unqualified leads into qualified leads is to create content that nurtures the lead through every step in your funnel.
Sometimes, turning unqualified legal leads into qualified leads is as simple as helping them to understand their problem.
However, you need to keep in mind that not every unqualified lead will become a qualified lead and convert into a case. In most cases, if the prospect isn't in control of the closing terms, they will most likely not turn into a qualified lead.
The bottom line is to pay more attention to highly qualified legal leads instead of directing a significant chunk of your marketing budget to unqualified leads that may never convert.
Let Us Help You Earn More Qualified Legal Leads!
We hope this post has inspired you to start focusing more on targeting qualified leads. We understand that you may be busy helping your clients win their cases and don't have time to generate quality leads for your law firm.
Fortunately, we are here to help you. Our primary goal is to help you attract highly qualified legal leads and turn them into satisfied clients.
We strive to help you grow your law firm by strengthening your brand, connecting you with the right target audience on different marketing platforms, and driving traffic to your site.
Talk to us today, and let us help you grow your legal practice.