Did you know that 229 million people use Twitter every day?
With appropriate branding and messaging, Twitter presents a huge opportunity to boost your law firm's online presence and visibility with prospective clients.
TikTok and other social media sites dominate the younger demographic, but 60% of Twitter users are between 25 and 49 years old, which most likely matches your target market.
Twitter for lawyers is a powerful tool for building brands and can help generate high-quality leads. However, having a profile is one thing, and knowing how to leverage it properly to your advantage is another.
Below are some tips to help you maximize Twitter for lead generation.
Making a Twitter Account
Your profile is the first thing your potential clients will notice.
A well-customized profile can distinguish you from competitors and make your firm known as an industry leader in your practice area. To draw in more clients, optimize your:
Profile picture
Putting a face to your tweets will make your profile more noticeable and simplify for people to locate you.
Your profile picture should be tidy and professional since you use Twitter for business-related activities. Using a headshot or your LinkedIn profile photo would be a good idea.
Bio
Your profile bio should be short, appealing, and straightforward. It should provide enough details to inform viewers about you and what you do.
For example, your profile may read "Litigation Lawyer at Example Law Firm specializing in #labor and #employment in the pharmaceutical industry | 10 years @SuperLawyer."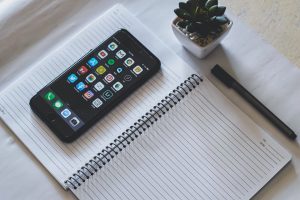 This example shows a good balance of informing people what you do, but it also highlights your achievements. You can take your bio further by adding links to your website.
Header image
Most businesspeople overlook header images, yet they add a unique touch to your profile and make it stand out.
You may add your law firm's logo or use a customized image with your photo, logo, or a quote. Header images have limitless design options, but you should ensure yours looks professional.
How to Use Twitter for Lead Generation
After creating a unique profile, it is time to tweet, retweet, comment, and like. But this may not be as straightforward as you think.
Twitter for lawyers can be overwhelming because it involves a continuous feed of information, and your content may quickly get lost.
The following tips will guide you on how to customize your feed to your preference, what to post, hashtags, and more.
1. Use hashtags with a purpose
Trending issues often affect lawyers in one way or another. So, how can you relate these issues to your tweets?
Use the "#" sign before listing your intended cause or issue. You can use Twitter hashtag search or TweetDeck to identify trending topics if unsure what to hashtag.
For instance, if your tweet is about immigration, you may search #immigrationlawyer or #immigrationlaw to check whether it generates high results.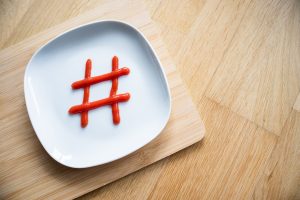 Generally, you should never use more than three hashtags in a tweet. Too many hashtags become crowded and even appear spammy.
If possible, include them in your tweet so they appear naturally. Try something like "Check out this post on new #employmentlaw that could boost your business."
2. Bring your content to a new audience
If you are leveraging Twitter for legal marketing, note that users appreciate quality over quantity as far as tweets are concerned. Posting irrelevant content will unlikely generate new leads.
So, post valuable content your target market likes and finds worth sharing.
Another valuable strategy is to repurpose your content. You can present existing content differently instead of tweeting new content every time.
For instance, if you have an interesting article about new developments in civil law, you can summarize the main ideas in a tweet and provide a link to the full article.
Remember that Twitter moves fast, and tweets can quickly disappear from users' feeds. Increase your exposure by posting your tweets at an ideal time when your target market is most likely to see them.
Use social media management tools to automate and schedule your tweets beforehand, enabling you to keep a regular posting schedule. Occasionally, you can reschedule timeless content to re-engage previous viewers or attract new ones.
3. Like, retweet, and comment
As you peruse your Twitter newsfeed, look for tweets appropriate to your target audience or legal practice. When you "like" these posts, you express admiration for posts shared by your followers or other Twitter users.
Retweet posts with helpful information or that relate to your field of practice.
This allows sharing info with your followers and promotes back-and-forth interaction from the initial poster.
Always check your Twitter notifications for direct messages and mentions. When someone contacts you or mentions your firm, reply immediately.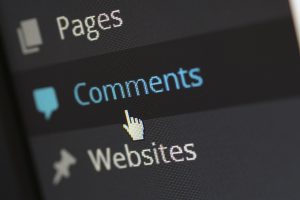 Engage in legal debates on Twitter to establish a network of acquaintances and prospective clients. Search for hashtags or tweets relevant to your field of practice.
To position yourself as a reputable lawyer or law firm, participate in debates, make insightful remarks, and make significant contributions.
Ask provocative questions about your practice area, and invite responses from your audience.
4. Reschedule tweets three times
Since Twitter feed refreshes often, many users may not see your tweet the first time you post it.
If you post evergreen material applicable for all seasons, reschedule it up to three more times so it can appear on your feed for several weeks or a month.
Rescheduling will ensure people in different time zones get your message. Some of the tools that can help with this include:
Coschedule
Content Studio
Hootsuite
This can help if you add commentary to your articles and other ideas on FAQs or legal issues your clients face since you want to boost the number of views on these content pieces.
5. Monitor the competition
You can stay on top of industry developments by following competitors on Twitter. This can help you keep track of their customer service and discover fresh Twitter marketing opportunities.
Identify your direct and indirect competition first.
Direct competition refers to law firms offering the same services in your practice area, while indirect competition involves organizations or legal professionals targeting the same client base.
List these rivals and prioritize your monitoring activities on them.
Then, follow their Twitter profiles to monitor their posts and activity. Following them makes it easy to track the information they share, how frequently they post, and the level of engagement they achieve.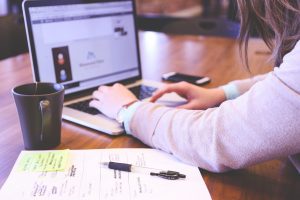 Pay interest in the tweets that your rivals are posting.
Identify patterns in their content, such as thought-provoking articles, legal advice, or educational posts.
Review the level of engagement on their posts, including the number of likes, comments, and retweets, to know what their target audience likes.
Twitter Analytics offers insights on both your profile and those that you follow. Use this information to find out what subjects, how frequently, and how much interaction your rivals' tweets receive.
Other tracking tools include Brandwatch, Hootsuite, Mention, and Sprout Social.
6. Share visual content
Twitter is all about short, straightforward comments, but remember to include visuals.
Visuals are more eye-catching than text and can help break the monotony in your tweets. Use visually attractive photos and graphics in your tweets to attract your target audience's attention and encourage them to interact with your content.
You can use images to create attractive graphics related to your legal practice. Such images can include legal tips, inspirational quotes, or statistics related to your practice area.
Images also allow you to share educational infographics that offer helpful legal advice or simplify complicated legal concepts.
Alternatively, you can use images to share behind-the-scenes sneak peeks to give your audience an inside look at how your legal team works daily.
Is Twitter for Lawyers Worth It?
Twitter is excellent for building your law firm brand name as part of your digital marketing strategy. However, the platform is not the best for generating new leads for your firm.
Although it is a reliable channel for sharing information, the fact that your target audience saw your tweets or profile is no guarantee they are ready to hire you for legal counsel.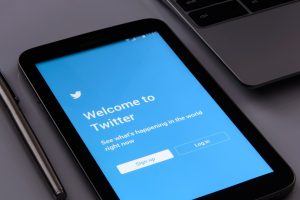 Other kinds of content marketing, like quality content for your website, can reach potential clients faster when they are actively seeking legal assistance.
But even though Twitter may not convert many visitors into clients, it is helpful for:
Brand building
Twitter may be a fantastic tool for building your professional brand as an attorney. You can express your opinions on legal matters and share your personality and professional experience.
This is an excellent way to introduce yourself to potential clients and demonstrate why they should work with you.
Networking opportunities
Twitter makes it easier to connect with people in the legal industry. Attorneys can connect with industry leaders, colleagues, and prospective clients through mentions, direct messages, and engagement in critical legal debates.
Real-time news and updates
Twitter enables attorneys to keep up with real-time legal trends, news, and developments. You can share the most recent legal information, news, and opinions with your followers.
Twitter Accounts Lawyers Need to Follow
Besides lead generation, Twitter has many wonderful uses.
Following other profiles is the best way to engage with people on this channel and to start growing your account. Here are some top Twitter accounts for lawyers that you can follow:
Fit Twitter into Your Digital Marketing Strategy
Twitter is the 9th most visited site in the world. If you use it well, you can build your brand and boost your online presence.
Although new leads may not always come directly from your Twitter account, it allows you to enhance your visibility, which matches your law firm marketing plan.
So, start now if you have not yet created a Twitter account and claimed your handle. And remember to use it together with other lead generation platforms to maximize your online marketing.
At PALO, we specialize in generating quality case leads for attorneys. We run highly compliant pay-per-call campaigns that ensure your office phone never stops ringing. Our primary objective is to ensure you focus on what matters most; practicing law.
Contact us today to learn more about our business model and how we can help you move your law firm to the next level.