Let us face it: There are millions of people out there asking questions online about filing bankruptcy. If you are a bankruptcy attorney, these are valid bankruptcy leads that you should be following up with and converting them into clients. Unfortunately, it is not that easy.
This is the primary reason you need to embrace attorney lead generation and figure out ways to generate quality leads for your law firm to stay ahead of competition. In fact, any attorney who doesn't have a steady supply of highly qualified leads is at risk of losing out to their competitors and closing business.
So, what are some of the ways bankruptcy attorneys can use to generate quality bankruptcy leads? This article will help you get started on your journey to growing your bankruptcy law practice.
1. Internet Leads
Internet leads are usually generated by organic searches and email marketing. To generate internet leads, case leads have to fill out a lead form on your website or landing page. The lead form is connected with your CRM to help with the management of generated leads.
Having a CRM also increases your chances of converting the lead to a client because of the tracking and thorough organization of follow-ups.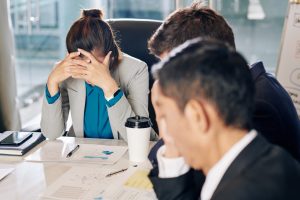 You will know precisely when the lead came in and when you need to do a follow-up. Most CRMs provide you with a function to automate most of these tasks.
Although it can sometimes be challenging to find bankruptcy leads on the internet due to the stigma associated with filing bankruptcy, they are still out there, and all that matters is how you target them.
Make sure you use the right keywords and run your campaigns on the right platforms to attract the leads.
2. Get on the Google Local Business 3-Pack
You can generate a lot of leads by featuring on the Google Local Business 3-Pack for GMB. In simple words, the Google local business 3-pack refers to the top three businesses that show up under map results when a person searches for a specific term.
Search engine marketing experts consider the Google local business 3-pack the "holy grail of search engine optimization."
For instance, if someone is searching for a "bankruptcy attorney in Florida," you should struggle to ensure your law firm is among the top three map results.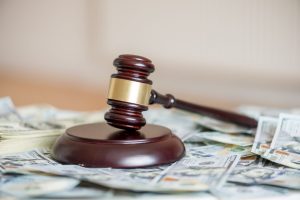 However, before you start directing your effort towards map ranking, you need to be sure you have an experienced team that can help you achieve it.
To get started, set up your Google My Business account, and request some of your past clients to provide positive reviews about your law firm.  The amount of time it will take you to rank in the Google Local Business 3-pack for bankruptcy leads will depend on the following factors:
The number of reviews and average rating of your law firm from past clients.
Your official business hours.
Where you are located in relation to the location of the searcher.
How you respond to your client reviews.
3. Referrals
Some of the best bankruptcy leads will come from referrals. However, this source can take a lot of time, dedication, and effort since you have to build up a list of highly satisfied clients before you start receiving any referrals.
The best way to hack it is to help as many clients as possible achieve a fair outcome from their bankruptcy cases. From there, keep an open line of communication with both your past and current clients.
If you regularly remind your clients of your existence and how you have helped them with their previous bankruptcy issues, they will be happy to recommend their friends and family to you. That is how you generate more leads for your law firm.
4. Run Paid Ads to Generate Bankruptcy Leads
Many bankruptcy attorneys use Google and other search engines to generate bankruptcy leads. The primary reason is that you get the upper hand if you pay Google to show your landing page or site for specific search terms.  You can also target the high intent keywords such as "file bankruptcy now."
The biggest downside of running Google ads is that it can be quite challenging to hack it even after spending a lot of money. This is because the high intent bankruptcy search terms are expensive, and Google tends to put new users on its easier and simpler version.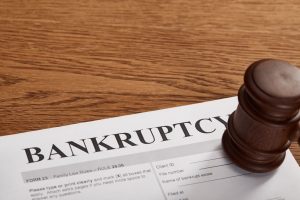 Some of the highly competitive search terms cost as much as $200 per click, which is astonishing given that the cost is PER CLICK and not PER LEAD or CLIENT.
Typically, you want to do everything possible to keep your cost per acquisition relatively low to realize a meaningful return on investment (ROI).
5. Hire a Lead Generation Agency
Working with a reliable and trustworthy lawyer lead generation company is one of the best and stress-free ways of generating highly qualified bankruptcy leads.
Such companies have an experienced in-house team that will stop at nothing to provide you with a constant supply of leads so you can focus on what you do best; helping your clients solve their bankruptcy cases.
Some of the leading attorney lead generation companies include NOLO, PALO, and Lawyer Marketing.  Always consider the following factors when working with a lead generation company:
Exclusivity: Does the company sell the bankruptcy leads generated to one attorney or multiple attorneys? Generally, you should go for exclusive leads to make your work of closing them down a little easier.
How the agency generates the leads: Evaluate the methods used in generating the leads to ensure they are legal and only target individuals who are genuinely looking for an attorney to help them with their bankruptcy case.
Pricing: Understand the agency's pricing model and whether you can afford it. Avoid agencies that stress the price per lead model and choose that offer price per qualified lead model. That way, you only pay when a lead converts into a client.
The Bottom Line
Even in 2021, with the number of bankruptcy filings across the country dropping nearly 50% from two years ago, many people are still looking to file for bankruptcy.
You understand the bankruptcy law, and it is your primary responsibility to help them. However, you may be struggling to reach them, and that is why we are here to help you.
At PALO, we care about your bankruptcy law practice business and want to help you propel it to the next level by providing you with a constant supply of highly qualified bankruptcy leads.
We have been in the game of generating attorney leads for more than a decade and understand what it takes to get the job done.
Contact us today and let us help you take your bankruptcy law firm to the next level.