Let us face it: Abandoned calls are inevitable in every call center. In fact, it is estimated that an average call center loses about 20% of its customers before they get connected to an agent. This can be very costly for your business because it reduces productivity and impacts your reputation negatively.
While keeping the call abandonment rate at 0% is almost impossible, it is crucial to keep it in check as much as possible. You should aim to keep your abandonment rate between 5%-8% of inbound calls, which is considered the optimal range.
Keep in mind that your call abandonment rate is a direct reflection of your customer service quality. This is why it is essential to understand the reasons behind call abandonment and take measures to address them.
Today, we highlight some of the most common reasons behind customers abandoning calls and what you can do to keep the number of abandoned calls low.
What Is an Abandoned Call?
Before diving into the common reasons customers abandon calls, it is crucial to understand what an abandoned call is.
An abandoned call refers to a call disconnected by the caller before connecting with a call center agent.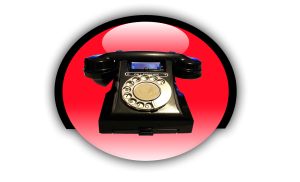 The caller may hang up due to a long wait or connection error. An abandoned call may also be referred to as an abandoned contact.
Both inbound and outbound calls can be abandoned, but our focus is on inbound calls. Outbound calls may be abandoned due to the customer's unavailability or the caller's refusal to engage in a conversation.
Common Reasons Why Customers Abandon Calls
There are five main reasons for having a relatively high number of abandoned calls in your contact center. We discuss them below:
1. Long Wait Time
One of the main reasons callers choose to abandon calls is long wait times. Customers hate being put in lengthy queues without explanation.
Long wait times cause frustration because customers are eager to resolve urgent matters quickly.
The frustration caused by long wait times is exacerbated when there is no proper explanation as to why there is a delay.
If the typical wait times are between one and five minutes, a caller is highly unlikely to stay on hold for 15+ minutes without proper explanation.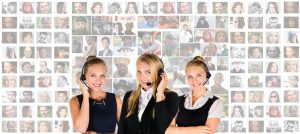 Something as simple as "Sorry for the unnatural delay, we are currently experiencing higher than usual call volume" or "Please hold on for a moment, all our agents are currently busy" can make things better by providing a sense of transparency.
The caller may still abandon the call even if they have time due to boredom. You can keep the caller engaged through music or replay of certain messages.
Alternate the music or message with a reminder of the caller's queue position at regular intervals.
2. Human Resources Inadequacy
Human resource inadequacy implies your call center is low in both quality and quantity. A significantly low number of call center or incapable agents can be a major reason for poor call center performance and high call abandonment rate.
It is important to monitor call times to ensure the right number of agents are present at any given moment.
You should also check your agents' quality and skill set regularly to ensure they are properly trained to handle customer inquiries and promptly address complaints.
Although hiring more call center agents may increase your operational costs, this cost is inevitable if your call abandonment rate exceeds the optimal range.
For instance, if your call abandonment rate is more than 20%, consider hiring additional agents to reduce this number.
3. No Option to Leave a Voicemail or Request a Callback
Sometimes, your call center agents may be too busy to attend to all inbound calls promptly. In such cases, you can provide the caller with an option to leave a voicemail or request a callback.
This way, customers can call back at their own convenience or have their queries addressed later when the agents are available.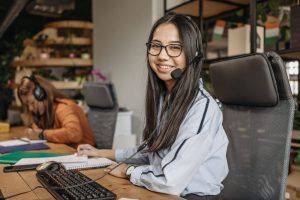 The customer should have access to this option either through automated voice systems or via your website. If all these options are not available, then it is likely that the caller may abandon the call.
Voicemail and callback options also empower your customers and encourage them to pursue a different resolution channel.
Without these options, your call queue will become a blind alley, resulting in a higher-than-average call abandonment rate.
4. Long Handle Time
Relatively long and non-optimized handle time has always been among the leading causes of abandoned calls and high bills. It is good to mention that handling time by itself is a Key Performance Indicator (KPI) for call centers.
After establishing the right number of call stations, call center agents required, and the busiest hours, you must address the issue of handle time to keep your call abandonment rate low.
Train your call center agents to handle customer conversations in the most optimized time possible, especially if your current abandonment rate is only a few percent away from the optimal range.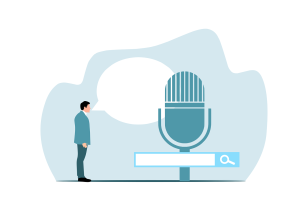 In fact, it would be more costly to hire more agents than it would be to optimize the handling time of existing customer service representatives.
You can address the issue of long handling times by providing the agents with the necessary tools and techniques to optimize their performance.
Consider having well-scripted call flows and providing the agents with adequate information about the caller and their past purchases before they start talking to them.
This way, your customer service agents will be better positioned to provide accurate solutions with minimum call time.
5. Confusing Navigation System
Having an effective navigation system is key to providing a smooth customer experience. The navigation system should enable customers to easily connect with the right agents for their issues and concerns.
Customers may abandon the call out of sheer confusion if your navigation system is too complex or hard to understand.
For instance, if your customer service agents are divided into separate queues for different products, you must ensure that the caller is directed to the right queue for their needs.
Otherwise, a caller looking for help with product/service A may end up in product/service B's queue and be unable to get help with their issue.
In such cases, they may abandon the call altogether and take their business elsewhere.
To mitigate such situations, provide your customers with detailed instructions on navigating your menu system right at the beginning of the conversation.
This will ensure that they are connected with the right agents quickly and effectively without any hassle.
You can also provide interactive voice response (IVR) options for customers, allowing them to choose the correct queue and wait for an agent proficient in the product or service they seek help with.
This will reduce their waiting time significantly and prevent confusion-induced call abandonment.
Final Thoughts
Call abandonment is an ever-present issue in modern call centers, but there are plenty of ways you can reduce it.
From providing music or messages while customers wait in queue to hiring additional call center agents to handle customer queries, there are many solutions that can help you reduce your call abandonment rate.
Remember, a high call abandonment rate means frustrated and unsatisfied customers, which is terrible for your business.
At PALO, we understand the risk of high call abandonment rates and always optimize our pay-per-call campaigns to ensure maximum customer satisfaction and minimum costs.
We are experts at helping businesses realize their full potential by generating quality inbound calls. Contact us today to learn more about our business model and how we can help you scale profitably.