The pay-per-call sector is governed by laws and regulations to protect consumers' privacy. Most of these laws affect the actions of your publishers, but sometimes, advertisers can also be held liable for the actions of their affiliates.
That means your company can be held financially liable for the wrongful actions of your call sources. To protect your brand from such risks, you must know when compliance issues arise and ensure your pay-per-call network partner has outlined measures to address the problems and threats.
So, what regulations must you comply with in pay-per-call business?
Read this post to the end to learn about relevant laws and regulations in pay-per-call and how to ensure compliance.
Defining Compliance in Pay-Per-Call
Publishers and affiliates in the pay-per-call business must generate high calls in compliance with relevant advertising and marketing regulations.
They must enforce these laws at the company level and ensure their network partners comply, or they could be financially liable.
The fines for such violations differ according to the law, number, and severity of offences. But they generally range from thousands to millions of dollars, which can be overwhelming for affiliate marketers.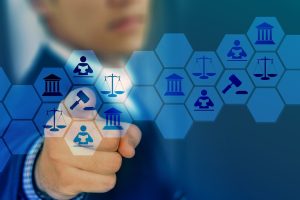 However, monetary fines are not the only penalty. Affiliates who violate these laws incur irreparable reputational damage as marketing partners. This can affect their business in the long term as advertisers seek to work with more trustworthy affiliates.
Common Laws and Regulations In Pay-Per-Call
Some of the most relevant pay-per-call regulations are:
The Telephone Consumer Protection Act
The TCPA was enacted in 1991 to protect all American consumers and people on the National Do-Not-Call Registry. It limits some telemarketing practices through SMS, fax, auto-machine dialing, and voice calls when interacting with customers.
How does this affect pay-per-call, though?
Generally, outbound call sources are restricted from contacting people on the National Do-Not-Call Registry.
Companies permitted to call consumers must adhere to the TCPA regulations, including seeking and maintaining appropriate consent files.
California Consumer Privacy Act
CCPA was passed as a law in California in 2018. Businesses covered under this act must meet specific requirements concerning the gathering and selling of consumers' data.
Pay-per-call affiliates who count must observe CCPA laws concerning the sale of confidential consumer information.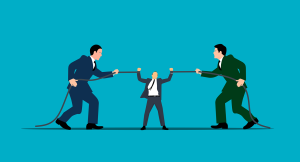 Moreover, affiliates must find means of allowing the people of California to have control over the access to or deletion of the sale of their data or opt out altogether.
Health Insurance Portability and Accountability Act
HIPAA is a federal law that prevents disclosing patient health information without consent.
Pay-per-call businesses cannot record, transfer, or disclose to an external source any sensitive health data that identifies a person.
Federal Trade Commission Act
The FTC Act seeks to avert dishonest business practices and unfair competition that affects commerce.
Under FTC, companies whose marketing practices harm consumers may be required to pay monetary retribution. Pay-per-call dealers must align marketing actions with FTC laws and regulations.
Telemarketing Sales Rule
The TSR controls the actions of telemarketers, such as the number of times they can call the same number, the kind of information they can share, and the payment methods they can use.
TSR rules apply to pay-per-call affiliates who make outbound calls. They must inform consumers what they do and avoid calling consumers on the National Do-Not-Call registry.
Children's Online Privacy Protection Act
COPPA is a 1998 regulation meant to protect U.S. children below 13 years. It outlines limitations for online services or websites that gather data from children in this age group.
Affiliates operating an application or website must ask the child's parents for consent to collect their information, access to review it or delete it. They must also not use this information in the future.
Gramm-Leach-Bliley Act
The GLBA requires financial institutions to state how they protect and share their customer's confidential information.
In line with this, pay-per-call network vendors must not record, transfer to a vendor, or disclose to outside sources personal information that identifies a financial consumer.
How to Enforce Pay-Per-Call Compliance
Ad fraud and bots may seem inevitable sometimes. But vendors can take preventative measures to ensure your pay-per-call campaigns are successful.
An important thing to remember when seeking to generate calls is that campaign compliance is key. You must beware of the various laws and regulations and adhere to them.
The best way to enforce and monitor your pay-per-call compliance standards is by working with a trusted network partner.
How to Maintain Pay-Per-Call Compliance & Brand Safety
Pay-per-call campaigns can succeed if stringent compliance measures are established, enforced, and regularly monitored.
You can best achieve this by conducting compliance training, where your agents learn about call handling, data management, and payment processing, among other subjects. You can also teach agents how to use new call management software tools.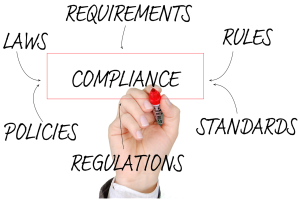 Moreover, when selecting a pay-per-call network, ensure your network partner allows you access to mandatory pay-per-call compliance practices and tools to uphold brand values across the board.
Using the latest technologies, you can carefully screen your lead or call sources for compliance. With call monitoring software, for example, you can ensure that every conversation from your affiliate partners is recorded for compliance monitoring purposes.
Summary
Contact centers must observe all call compliance requirements or face heavy fines and reputational damage.
Contact center managers can ensure full compliance by being aware of the latest laws and regulations and sharing this information with their agents and network partners.
At PALO, we strive to ensure all our pay-per-call campaigns are fully compliant with the stipulated laws and regulations. We are experts at generating quality pay-per-call leads that turn into long-term clients for your business.
Contact us today to learn about our pay-per-call offers and how they can help you achieve your business goals.