To some extent, we can say that the star of today's online advertising arena is pay-per-click advertising. When a digital marketer wants to advertise their products or services online, the first thing that hits their mind is Google Ads.
But does it mean that pay-per-click ads are the best option? Definitely no.
Pay-per-call marketing is often overlooked, but it is becoming increasingly popular among marketers who are more concerned about results and return on investment. The rise of mobile browsing has also led many marketers to embrace the pay-per-call advertising model.
By leveraging human interaction and reviving the one-on-one sales pitch, phone calls can drive significant return on investment for any business brand.
Fortunately, you don't need to take our word for it. In this article, we explore some of the reasons pay-per-call marketing is on the rise to help you understand its true value in 2022.
The Issue You Are Probably Facing
The truth is that paid advertising can be quite expensive, especially for those still running TV ads that very few people listen to anyway. Getting actionable results and tracking the performance of such ads can be difficult.
That is why Search Engine Marketing (SEM) is becoming popular. With SEM, you get a wide range of metrics from your active ads, and you only pay for results.
For instance, if you are running pay-per-click campaigns, you only pay for the number of clicks to your website or landing page.
But pay-per-click is still not efficient, especially for people who want to speak to you in person. It means that you could still be missing out on prospects who value human interaction and want to take action right away.
That is where pay-per-call marketing enters the scene. With pay-per-call, you get an opportunity to target people who want to take action right now. These prospects are time-sensitive and want service immediately. That is the real power of pay-per-call marketing.
How Does Pay-Per-Call Marketing Work?
Pay-per-call is a performance-based digital marketing strategy where affiliates (publishers) generate calls for advertisers. These calls are meant to encourage prospects to call a business to purchase a product or service.
Typically, publishers create ads, blogs, or social media content that encourage prospective customers to call a business or leave their phone number for a callback. When the prospect calls the provided phone number, the call is redirected to a call center so they can speak with an agent who can help them.
If the generated call meets the set criteria, the advertiser pays the publisher a commission for directing call leads to their business. The publisher is usually compensated depending on the number of calls generated that meet the set criteria.
Why Is Pay-Per-Call Marketing Great?
Firstly, Google is really pushing mobile to become its main advertising platform. Currently, the search engine is prioritizing sites fully optimized for mobile over the others in its Search Engine Results Pages (SERPs).
That should ring a bell if your site is getting bumped to the second page of search results for your main target keywords because you don't have a mobile-optimized site.
By setting up a pay-per-call marketing campaign, you can take advantage of Google's algorithm trends towards mobile to attract leads to your business. It is a pure win-win situation if you have got the right experts on your side that understand how to launch call-only ads.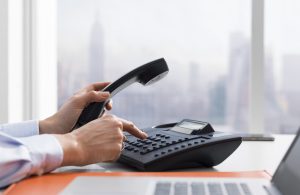 The recent increase in the number of people who use mobile devices to browse the web also makes pay-per-call advertising more attractive. Today, the most important purchase decisions are made on mobile devices.
Plus, with the help of PALO in setting up your pay-per-call marketing campaigns, you will know precisely where your callers are coming from and the performance of your individual ads. From there, you can evaluate your strategies and scale progressively.
High Intent Leads = High Chance to Earn Money
One of the greatest advantages of pay-per-call campaigns is that there is a significantly greater chance of making a sale. When someone picks up their phone to call your business, there is a higher intent than someone submitting their email address or clicking a given URL.
Therefore, a call generally has a higher value than a standard web lead. Typically, a user can click on a URL, land on your site, and exit within a few seconds. However, when a person taps the call button on your ad, they are 100% sure that your product or service meets their need.
When making the call, all they want to do is to confirm a few things before they convert into a buyer. Many businesses out there are looking for help in getting prospective clients on the phone, and they are willing to pay an even higher price for it.
As a result, most pay-per-call offers currently have relatively higher payouts than pay-per-click campaigns. When someone picks up their phone to speak to a business representative, there is a higher purchase intent which gives the lead more value than just the contact information that other digital marketing campaigns deliver.
It is Easier to Track the Lead Source
In pay-per-call marketing, publishers are assigned a specific phone number for prospective clients to contact a business.
The use of unique phone numbers for each campaign makes it relatively easier to track the lead source. It also provides businesses with the flexibility required to tweak their campaigns to ensure they are getting leads from the right audience.
With pay-per-call, publishers and advertisers can get access to real-time data and analytics that can help them optimize their bids and enhance conversions.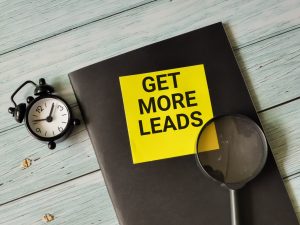 You can also target audiences on a wide range of platforms, including search and social.  Search campaigns provide you with an opportunity to go to where your target audience is actively looking for answers to their questions.
Google call-only ads and the call extension ad format work perfectly for search campaigns.
Furthermore, social platforms such as Instagram, Snapchat, Pinterest, TikTok, and Facebook can drive massive traffic for mobile-focused ad campaigns. The click-to-call function of these platforms provides a seamless experience for running pay-per-call ads.
Who Is Pay-Per-Call Marketing Best For?
Although pay-per-call marketing can be great for almost all types of businesses, some can benefit much more than others. Generally, the strategy works best for "immediate services."
By "immediate services," we mean businesses that offer services to people who are going through some sort of crisis and need immediate help.
These businesses include insurance, cleaning services, legal crisis, flood/fire restoration, healthcare, towing companies, and so on.
People who interact with these businesses are usually in a hurry and want professional help as soon as possible. In fact, there is even little consideration for what company they want the services from; they just want help and want it now.
So, there is a high possibility if someone is calling your business, they have already made up their mind that they need your service and are ready to pay for it.
Where Does PALO Come In?
Pay-per-call marketing sounds like a great strategy that can take your business to the next level, right? That is only one side of the story. To succeed, you need to work with experts who understand the pay-per-call industry to help you set up your campaigns and monitor performance.
That is where PALO comes into play. We are a team of highly experienced pay-per-call experts who drive highly qualified calls to businesses that want to grow and move to the next level.
For over ten years, we have been helping businesses realize their full potential with our highly optimized pay-per-call marketing campaigns. So, if you are ready to step up, we are prepared to talk to you and find out if we are a good match.
Contact us today to learn more about us and how we can make your business phone start ringing continuously.