A single marketing strategy will hardly give your law firm the publicity it deserves. Your legal practice will need a combination of demand and lead generation to thrive in 2024.
The question is, do you ever look at your strategies and admit something is not working as it should? The sunk cost fallacy is one serious obstacle you may want to dodge.
Combining demand and lead generation increases your chances of reaching ideal clients drastically.
Although you can choose to stick to your comfort zone and still rely on one marketing strategy, things might not work in your favor in the long-term.
You need to consider a combination of demand and lead generation to grow your law firm and take it to the next level.
But what do we mean by the terms lead and demand generation in relation to law firm marketing? Read on to learn more and how you need to re-strategize moving into 2024.
Lead vs. Demand Generation
Before anything else, you should understand the distinction between lead and demand generation.
Lead generation aims at capturing pre-existing demand. On the other hand, demand generation involves informing people about your services before they experience a problem.
You need both to have a thriving firm. Demand generation aids in building awareness of your business or brand among potential customers.
Lead generation networks help convert these potential customers when they require your assistance.
Lawyers can generate leads through digital advertising, social media marketing, and writing blogs to rank on Google.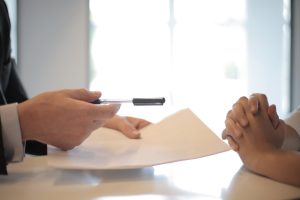 For demand generation, podcasting, holding live events, and creating informative videos can be a great starting point.
Combine any of these techniques to reach your target audience at different points in the marketing funnel.
For instance, attorneys may use TikTok for demand generation. Doing this can make it easier for potential clients to remember you in a crisis.
When they use organic search, use your website's landing page or blog posts to gather leads from the generated demand.
What To Leave Behind Moving into 2024
A new year calls for new strategies and fresh insights. Here are some of the marketing strategies to leave behind moving ahead.
Using channels that do not generate leads
Which platforms generate fewer leads? Giving up after investing time and money in a marketing channel can be difficult.
But if it's not working, you might be better off spending your time trying new things.
Here are some of the indicators that will let you know your platform is unproductive:
Low engagement levels
Low traffic to your website
Fewer quality leads
If this sounds familiar, use a different platform and work towards mastering it.
Avoid overstretching yourself. Perfecting your skills on a particular channel gives you the confidence to take on the next one. You can apply the skills gained through platform mastery to every new platform you add.
For instance, marketing platforms employ distinct data analytics technologies. The more you research about and use these tools, the more value you get from the next platform.
Posting blogs to improve your Google ranking is a reliable way of getting organic traffic. Creating an SEO strategy is an excellent place to start.
From this approach, you can create blogs that inform prospective clients how you can assist them.
You will develop a reliable way of generating leads in the long run. According to research, SEO marketing contributes about 53% of web traffic compared to paid search, which brings only 15%.
Another platform you can explore is social media.
According to Forbes, a typical person has seven or more social media profiles. Your prospects possibly use at least one of these accounts.
Start by finding out which platforms your prospective clients use. You can then create content specifically for that channel.
Tried and tested channels like Facebook could be a great starting point. But new possibilities emerge all the time.
TikTok has been a huge success for attorney social media marketing.
But you are not limited to social networking sites. YouTube happens to be the most aggressive video marketing platform available for attorneys today.
You can even try paid advertising and email marketing as alternative online marketing channels.
Confusing SEO strategy with SEO content calendar
SEO strategy is the navigational tool that directs your law firm's overall journey. SEO content calendar provides an organized schedule for posting content.
You cannot reap the benefits if you confuse the two.
A content calendar by itself cannot provide your company strategic direction. Posting a blog on time is not enough. Likewise, choosing random keywords could do more harm than good.
An aggressive SEO strategy considers your firm's goals and values. You only add topics that align with these goals to your content calendar.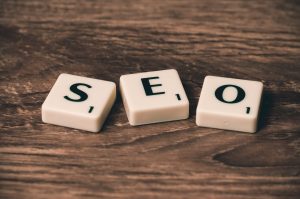 SEO is non-intrusive, making it perfect for long-lasting lead generation for attorneys. It attracts leads by teaching, entertaining, and patiently waiting till the leads seek your legal services.
2024 is a great time to start if you have not invested in this area yet. Start immediately because lead generation is time-consuming.
Look at the broader perspective when developing your SEO strategy. Where do you envision your law firm in a year? Whose issues do you want to address and why?
Results from SEO take time, but it pays more once you invest your time and resources.
Focusing only on B2C marketing
Business-to-consumer marketing (B2C) is essential, but you must also concentrate on businesses. Putting money into referral partners pays off in the long run.
For instance, a client who approaches for help will probably not return anytime soon. Conversely, a referral partner may slowly bring qualified leads your way.
An excellent way of generating new leads is by allocating a share of your marketing strategy to business-to-business (B2B) relationships and referrals.
Creating lasting relationships with businesses increases your likelihood of meeting potential clients.
Referrals may need your service sooner than random people who notice your adverts. Referral relationships are also dependable since they are more inclined to refer legal clients to you.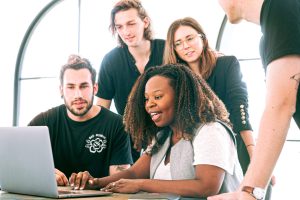 For instance, you can try contacting neighboring chiropractors. Some of those they serve have personal injury cases, so they would happily refer clients to you. Their referrals would need your legal services immediately.
Alternatively, you can use online referral networks like Thumbtack for word-of-mouth marketing.
Examine the ethical guidelines of your bar association before creating a referral system. Some practices that are standard for regular businesses may be unacceptable for lawyers.
What to Focus on Moving Into 2024
With marketing strategies, you can easily become choice-fatigued. Here are a few suggestions for your 2024 marketing campaign.
Boost brand awareness and recall
How can someone support your brand if they can't remember it? Improving brand recognition makes your firm easier to recognize and support.
Video marketing is a good starting point for law firm brand development. About 54% of consumers desire to see more videos from brands they like. Your law firm can respond to this desire by using the correct message.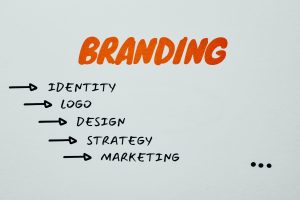 Videos boost brand recognition by drawing the viewers' short attention spans. About 41% of marketers claim that short video ads have a 60-80% view rate.
Consider starting a podcast to establish your brand (a rare thing in the legal sector that will set you apart).
You can alternatively use educational YouTube shorts or captivating infographics on social media.
Use live events
Live events are a fantastic way to engage people in meaningful conversation. These pieces of information also remain in the minds of potential customers who are not ready to commit.
Although blogging is an effective strategy, live events allow attendees to make inquiries or express their worries.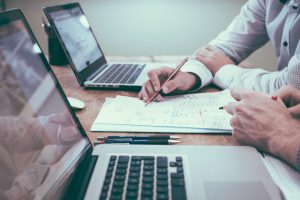 The budget for doing a live event is also manageable. A simple live stream from your workplace or a good public spot can work well.
Lawyer You Know is an excellent example of a law firm that live streams on YouTube.
The Q&A sessions allow viewers to ask questions and receive prompt, accurate responses. They also make prospective clients feel comfortable talking to attorneys.
Use lawyer lead gen services
If you still think your law firm would benefit more from a lead generation service, pick one with a history of delivering results.
PALO is one of the best lead generation services in the legal industry. Since 2010, PALO has provided high-quality leads through highly structured digital marketing strategies.
Our experts understand how important it is for law firms to remain relevant and stay ahead of competition.
We work closely with clients to create an efficient digital marketing strategy that aligns with their objectives.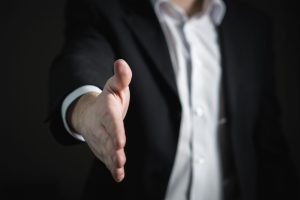 We generate exclusive attorney leads that are relatively easy to convert to clients. We take time to check new leads against our extensive database of existing leads to eliminate the possibility of duplicates.
Whether you are an independent lawyer or a partner in a law firm, PALO can help you stand out and deliver a consistent flow of quality leads exclusively for your legal business in real-time.
Time to Start Prepping for 2024!
Generalist marketing firms are good enough for a start. However, your target should be to move towards working with a specialist agency if you want to remain competitive in the long run.
A specialist firm specializing in legal marketing will provide useful insights that will help you stay ahead of competition.
At PALO, we help law firms generate quality case leads through well-executed pay-per-call campaigns. We offer tailored solutions and can help you create the correct demand and lead generation strategy to grow your firm.
Contact us today to learn more about our business model and how we can help you generate more leads in 2024.