As a solo attorney or partner in a law firm, the bottom line of your legal business comes down to attracting the best legal leads possible and turning them into high-paying clients. Unfortunately, running legal lead generation campaigns and attracting leads is only the first half of the battle. The other half involves closing the leads, which is an entirely different beast.
Keep in mind that if you are getting leads from your target audience but they are not converting into clients, you could be starring at a sales problem – not a marketing problem.
And this is a serious problem for your law firm because not converting leads means you are flushing your marketing budget down the drain every month. In fact, there is no point in having leads without conversions.
So, what can you do to fix this problem and start turning your law firm leads into high-paying clients? Let us find out.
Tactic #1: Be Quick
If there is a golden rule for converting legal leads into clients, this is it. A fast response is everything when it comes to converting your law firm leads into clients.
A classic study conducted by Dr. James Oldroyd of MIT in 2007 offered statistical wake-up calls for the need to respond to leads quickly. Oldroyd found that cutting the average response time from 30 minutes to five minutes increased the odds of converting a lead into a client 100-fold.
Since 2007, we have had close to 15 years for our attention spans to shorten. So, you can only imagine what the numbers would look like if the same study was conducted today.
A recent survey also showed that approximately 72% of clients hire the first lawyer they speak with. Therefore, you want to work with attorney lead generation companies that deliver exclusive leads in real-time.
Real-time deliverability and the exclusivity aspect of the legal lead gives you and your team the best chance possible to make rapid response and meaningful connection with the prospect.
Generally, you should strive to respond to your leads within 15 minutes of establishing contact. Even if the lead is exclusively sent to your law firm, they will continue searching online for another attorney if they don't hear from you immediately.
Tactic #2: Hire Intake Staff
Let us be real here: When a prospective client calls your law firm, they are looking for an expert to answer specific questions about their case and do so as quickly as possible.
Therefore, it means that time is a huge factor again.
Sometimes, the call may come in when you are busy filing paperwork for another case, researching a case, or simply out of office. This is why you need to hire experienced intake staff to help answer prospective clients' calls and address their concerns before they move to your competitor.
In this case, the intake staff can provide any curious prospect with the right information they need to make a decision. Your intake staff also plays a critical role in weeding out the calls that may not be best fit for your practice.
In simple words, having an intake staff provides you with the ability to qualify your leads without you having to be around. In turn, it gives you time to focus more on other essential things.
Just ensure your intake staff provides excellent customer service, have key points prepared as to why you are better than your competitors, and are highly empathetic to handle the emotions of the prospective client calling your law firm.
Tactic #3: Make a Minimum of 3-5 Attempts to Contact Every Lead
Several studies have shown that persistence always pays when it comes to converting leads into sales. There are many reasons why a prospect may fail to reply to you when you first contact them. However, you should never assume that it is a lost cause.
Instead, make a point of contacting the prospect at least three to five times or until you hear back from them. Also, try to contact them on multiple platforms, including phone and email.
Generally, the more follow-up attempts you make, the more likely you will get through and the more likely the prospect will hire you. It is that simple.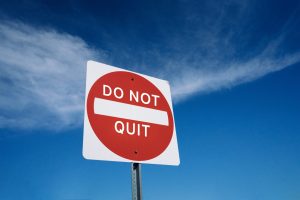 Don't give up yet, even if you don't get a response after three to five attempts. You never know when that person might change their mind and decide to reach out.
Therefore, you need to nurture the leads and keep them engaged through email marketing. You can send out weekly or monthly newsletters with general updates from your law firm or send some informational blogs, articles, or even FAQs relevant to the person's case.
Tactic #4: Optimize Your Phone Lines
Working with call centers and legal lead generation companies can seem easy, but you still need to optimize your phone lines for better conversion rates.
Many attorneys may not be aware of the many changes that have taken place in recent years by leading telecom companies. For instance, if a client receives a message that says "Most Likely Spam" when you are calling, there is a high probability that your call will go to voicemail.
You may think it is the prospective client doing it, but more times than not, it is a phone application that is automatically blocking your calls.
Although it is difficult to know if a prospective client's phone application is blocking your calls, there are a few things you can do on your end to have your calls going through without issues.
The first thing you can do is select Caller-ID other than leaving the defaults. If a significant amount of your calls are automatically going to voicemail, you may be flagged by the telephone companies.
So, you need to work smart as a team and understand the technical aspects of sales calling to avoid some of these issues.
Tactic #5: Use a CRM
Customer relationship management software is a standard part of almost every business, and your law firm can benefit massively from it as well. A CRM allows your intake staff to see where each prospect is in the intake process and keep a running tab on each lead that has been converted.
If you have different people working as part of your intake staff team, it ensures they don't cross over one another when talking to a potential client.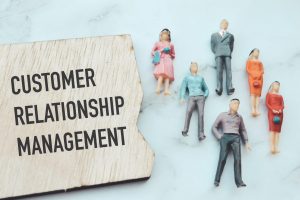 A sound CRM system allows you to keep a list of all your leads in one place, making it easy to track progress and see the last point of contact for the individual and what steps need to be taken next.
You can also check analytics and conversion rates to know how many leads are converting into clients. These figures provide you with better insights as to how your legal lead generation campaigns are performing and whether or not you need to make any changes to your overall advertising strategy.
Summary
As an attorney, it is not enough to only focus on being an expert in your field of practice. You also need to understand the intricacies of running legal lead generation marketing campaigns for your business and how to convert leads into high-paying clients.
Luckily, you don't have to torture yourself with learning new marketing practices and dealing with lots of distractions because PALO is ready to help you.
With our attorney marketing campaigns, you are assured of highly qualified and exclusive legal leads ready to convert. We have been in the legal lead generation space for over a decade, and we understand what it takes to supply your law firm with a steady flow of quality leads.
We take the marketing pressure off your hands so you can focus on what matters most – representing your clients in court and winning their cases. Talk to us today, and let us help you take your law firm to the next level.