Approximately 73 million Americans aged between 25 and 75 own homes. Unfortunately, nearly 2.5 million individuals within this age group die every year. So, if these deaths are divided evenly across the 50 states, it means that there would be at least 50,000 probate home sales in each state every year.
However, the truth is that generating probate leads for acquiring property can be a difficult task, especially if you are still a budding real estate investor.
But the big question is; what makes it so difficult for real estate investors to find probate leads for their businesses? The answer is pretty simple- they do it the wrong way.
In this blog post, we explain everything you need to know about probate leads while highlighting some useful ways you can use to find them and close the deal. Read on to learn more.
Probate Leads: What Are They?
Before we define the meaning of the term "probate leads," it is essential for us to know what probate means.
According to the American Bar Association, the term "probate" refers to a formal legal process that recognizes a will and appoints an appropriate individual to administer and distribute the assets of a deceased party to the intended beneficiaries.
In this case, the term asset refers to everything that the deceased owned, including property.
So, people who inherit properties due to the death of a family member or any other personal reasons and want to sell it off quickly are referred to as probate leads. In most cases, these people sell the property as soon as they are through with the probate process.
There are two primary reasons why most of them sell the property. They are either unable to maintain it or live in a different state.
Therefore, probate properties present real estate investors with an incredible opportunity to boost their businesses and make huge profits.
Why Are Probate Leads So Attractive
When it comes to real estate investing, lead generation is usually a significant roadblock for new investors. As a real estate investor, you may have the knowledge, money, and excellent contractors, but when it comes to finding leads, most investors don't know where to start.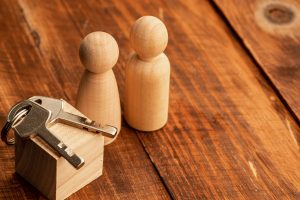 So, how do you even manage to buy properties for much less than they are really worth? The answer is probate leads because these people usually sell below market value more often than any other lead source you will come across.
But why do probate leads sell their properties at throwaway prices?  Well, it could be because of any of the following reasons:
The lead doesn't have the required resources to maintain the property and keep it in good condition.
The lead inherited the property but lives out of state and doesn't have the time to be around it often.
The lead doesn't need the home as their primary residence because they already own another property.
How to Find Probate Leads
Now that you understand what probate leads are and how they provide you with an incredible opportunity to boost your real estate investment portfolio, let us discuss some of the ways you can use to find these leads.
Below are the top six proven ways to find the best probate leads in your area:
1. Call on the probate law courts
Most people don't realize that probate court cases are public records. Therefore, you are free to approach a probate court clerk to create a comprehensive system that allows you to scrutinize documents combing for cases with a property as an asset.
While combing through the records, don't just focus your attention on the property information. You should also pay close attention to the court documents to assess the property's financial status and possible heirs.
For instance, if you discover that a certain property is tied in debt that requires urgent settlement, you can persuade the heir into a sale sooner.
Additionally, in the absence of heirs, the estate's executor may be willing to close a deal sooner rather than later, more so if the property isn't tied to debts.
2. Check online for probate leads in your county
You can always check the Public Record Center official website to see if your count has listed any probate records online.
If your county has probate records online, you need to know the deceased person's name to search for their records. One good place to find the name of deceased individuals is to check the local obituaries.
In some cases, an obituary can even provide you with good clues to the deceased person's property status. For instance, if it mentions that the deceased is survived by a spouse or children, then chances are the property's title will be transferred to one of them.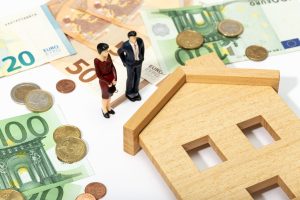 From there, you need to find out if the deceased owned the property outright. The best way to do this is by using your local tax assessor's website.
Since probates happen almost every day, once you have figured out the due process for your county, you need to be checking the records periodically for updates and new probates.
3. Check newspaper listings
Some local newspapers also provide comprehensive listings of probate leads in terms of sales and auctions. To find such leads, you need to start visiting your local library to review the newspapers. The newspaper listings may also be available online.
Like any other lead generation strategy, you need to perform due diligence on the property and the estate before you make an offer or attend the auction. Everything is usually done at the probate court or county recorder's office.
4. Check obituaries
Keep close tabs on the obituaries in your desired location of investment. By doing this, you will always be up-to-date with current information on recently departed individuals who may have left behind properties. You may also find information on their designated beneficiaries.
These records are available to the general public, and all it takes to find an opportunity is making the right contact and acting promptly.
However, you need to be careful with the contacts you find in obituaries because they are grieving and may not be willing to talk about anything else. Know the right time to approach them and how to handle them.
5. Buy probate leads online
Some lead generators peddle probate leads online. The lead generators use a powerful blend of information requests and public information such as probate court filings to find these leads.
Once they have the lead information, they sell it to interested real estate investors.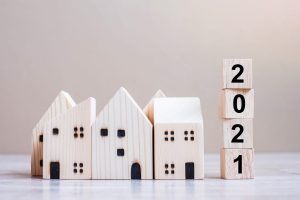 However, you must remember that what these lead generators do to find the leads is similar to what you can do on your own and find the same leads.
Take time to determine whether you want to incur an extra business expense to save time and energy. If the return on investment makes sense to you, don't be afraid to go that route.
6. Establish a professional relationship with estate planning attorneys
Real estate investment is a people business. Therefore, if you want to generate quality probate leads, probate and estate planning lawyers must be on your contact list.
These people have real information on the listed properties and play a critical role in influencing the probates to sell.
So, establishing a partnership with such people can place you in a situation where probate leads are always trickling down to you. In some cases, the probate attorney will call you to assess the investment opportunity of an estate since he knows he will also be paid for the connection.
But you must keep in mind that forging such relationships takes much more than a few phone calls and presenting yourself. You need to display impeccable professionalism and reliability to win the attorney's trust.
You should also portray a deep understanding of the current market by adequately assessing a property's condition and setting realistic expectations about the potential deal.
Final Thought
Probate leads provide real estate investors with an incredible marketing funnel that could be more than valuable in the right hands. Before you start looking for probate leads, make sure you educate yourself on everything and understand the laws governing the state where you wish to invest.
As long as you do everything right, this marketing funnel will propel your real investment business to the next level pretty easily.
Are you an attorney looking for highly qualified probate leads?  We can help you. Complete this form to find out if we are a good match.