Affiliate marketing remains one of the major sources of income for digital marketers. In fact, it is projected that affiliate marketing spending in the United States alone will reach $8.2 billion in 2022. However, the way affiliate marketing used to work a few years ago has changed a lot, especially in terms of offers.
From conventional leads to dedicated sales, so many things have changed, and if you are a smart affiliate, you should be looking into the future and anticipating more change.
Although we can't be so sure of how things will turn out in the future, we can predict that pay per call marketing will be a massive part of any futuristic changes in the affiliate marketing industry.
This is because almost everything has gone mobile, and affiliate marketing is now centered more towards one-on-one engagement. With mobile search eclipsing desktop search, mobile marketing has become the primary internet advertising medium.
Therefore, if you want to stay relevant and grow your revenue streams, you can't afford to ignore pay per call.
This article highlights some of the top reasons we think pay per call is the future of affiliate marketing. Read on to learn more.
Pay Per Call Marketing: A Quick Overview
Pay per call marketing is basically a performance-based digital marketing strategy that allows advertisers to provide publishers with a unique telephone number that allows them to track the generation of leads and sales, much like a unique URL.
The main difference between pay per call and other forms of digital marketing is that there is more personal connection with phone calls, and thus higher value is placed on a phone lead than a general web lead.
Advertisers buying calls use their call centers to answer inbound calls or dial outbound calls for web leads. Once they get the prospect on the phone, the call center staff can answer the prospect's questions and convert them into clients.
Publishers who drive call traffic are paid based on the number and quality of calls generated. Typically, the publisher will know the conditions that a call must meet to be classified as a "qualified call."
With pay per call marketing, publishers typically build a landing page with a unique phone number as the call-to-action. The landing page must engage your audience with relevant content surrounding the value of the product or service you are promoting.
Your content must be geared towards encouraging your target audience to tap on the CTA button and make a call. In most cases, pay per call campaigns have relatively higher payouts than a lead campaign. This is because of the higher intent of call leads.
Why Do We Think Pay Per Call Is the Future of Affiliate Marketing?
So, why are we so convinced that pay per call marketing is the future of affiliate marketing? Here are our top five reasons:
1. Human Connections Always Drives Sales
Successful marketing is all about building and maintaining deeper connections with consumers. Unfortunately, most of the emerging technologies have removed the aspect of human interaction from commercial experiences.
Prospects are left to deal with automated responses and robots. Getting connected to a human being in case of an issue can be a real hassle at times.
The lack of human touch and connection makes customer journeys feel strange and quite intrusive. As a result, many prospects are left yearning for more personalized sales experiences that involve one-on-one interactions.
Pay per call fills this gap by providing prospective clients with a highly personalized guidance they need. They feel good when they call and talk to a human who guides them throughout their purchase process over the phone.
2. Pay Per Call Works on Any Traffic Source
One of the biggest advantages of pay per call marketing is that publishers can drive calls through any traffic source.
Whether your media buying expertise is email, SMS, native or mobile, you can always apply your specialization to pay per call marketing without learning an all-new traffic source.
As long as you are willing to tinker with your landing pages to find the right creative touch, pay per call will always work regardless of the traffic source.
3. Better Conversion Rates
As more and more people use their mobile phones for product/service research, pay per call conversion rates continue to rise. Today, prospective clients would prefer talking to a sales representative on the phone over filling out some random web forms.
Besides being personal, pay per call is less tiring, contributing to relatively high-quality, high-volume conversions compared to other digital marketing campaigns.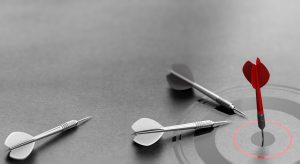 Many industries can benefit massively from the pay per call marketing strategy and its human touch. Industries driven by human connections such as insurance, legal, financial services, tech support, and healthcare can be the biggest beneficiaries.
Using call centers to connect to consumers can generate relatively higher conversion rates (sales rates) since people are more likely to make a purchase when all their questions and concerns are fully addressed.
4. Pay Per Call Technology Is Constantly Evolving
Pay per call technologies constantly evolves with the mobile industry. Programmatic call trading technology is constantly transforming how advertisers and publishers buy and sell calls.
For instance, advanced call tracking systems have been developed to help eliminate the risk of fraud in the industry and enhance accountability. Furthermore, managing call flows help anyone buying or selling calls experience the numerous benefits of a more dynamic environment.
Advance pay per call technologies leads to super high lead quality, higher return on investment, higher conversion rates, improved customer experience, and better metrics for call analytics.
5. High ROI
If you are a media buyer, you need to consider adding call-only campaigns to your marketing strategy for one reason; it offers higher ROI.
So, how does it happen? Well, pay per call shortens the path from initial interest to an eventual sale. The relatively higher conversation rate saves you a lot of time and money. This, in turn, leads to a higher return on investment.
Since pay per call is a form of performance-based marketing, every process is fully optimized to produce the best results possible.
Publishers are only paid when generated calls meet certain pre-determined criteria, which adds more value to advertisers. Since everything happens over the phone, your marketing team will more likely provide a better guide to prospects through their buying journey.
Grow Your Business with PALO Pay Per Call Campaigns
Pay-to-call affiliate networks such as PALO provide you with an incredible opportunity to diversify your revenue streams. If you are already an affiliate in pay per call marketing, it is time to take your business to the next level.
By joining PALO affiliate network, you get an opportunity to promote our exciting offers and enjoy high payouts. We offer market-leading programs and ad tech to help you scale at no cost.
Apply today as a publisher to join our growing team of highly experienced affiliates.