What comes to your mind when someone mentions "Louis Vuitton?" Luxury and high-quality bags, right? That is the Louis Vuitton brand. It is what the company is known for all over the world.
What about your law firm? What is the first thing you want your existing and prospective clients to think about when your firm is mentioned? Something that can easily convert a case lead into a client.
The truth is that the level of competition in the legal industry is so fierce. With over a million law firms in the country, branding can help differentiate your firm from the rest.
Unfortunately, nothing happens in a vacuum.
Successful law firms make intentional decisions and follow specific steps to build a brand that can survive the test of time and attract high-paying clients. They do this as part of their overall marketing and branding strategy.
If you want your law firm to grow, you must develop a strong brand that resonates with your target audience.
Today, we discuss everything you need to know about law firm branding and the best marketing and branding practices that will make your law firm stand out from the rest.
Define Your Brand
Defining your brand is the first step in creating an effective marketing and branding strategy in the highly competitive legal industry.
You build a strong foundation that sets your company apart from competitors by setting clear goals, values, and unique capabilities.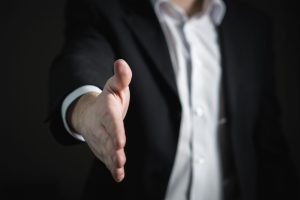 You can create an appealing brand identity that resonates with your target audience and leaves a lasting impression by identifying what makes your law firm unique.
1. Determine your law firm's defining elements
Start by reflecting and identifying the basic elements that define your law firm. Look at your mission, the central purpose that propels your work and informs your decision-making.
When you make your mission known to your team, you give them a sense of direction and inform prospective clients what value you can offer.
2. Establish your law firm's principles and values
Next, investigate the principles and values guiding your company's culture and behavior.
Think about the moral standards, client-centered practices, or dedication to excellence at the core of your firm's operations.
Matching your values to those of your target audience builds trust and a sense of common values, paving the way for a great client-firm relationship.
3. Identify the unique strengths of your law firm
On top of your mission and values, strive to recognize and highlight your law firm's unique capabilities.
Identify what sets your firm apart from the competition and what makes it the best option for potential clients. Is it your vast knowledge of criminal defense or family law?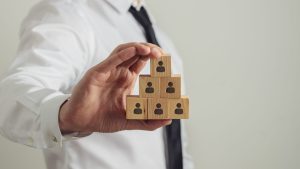 You can offer tailored legal counsel or prove that you have a track record of successful case outcomes.
By showcasing these strengths, you portray your firm as a dependable and competent partner in the eyes of prospective clients.
4. Finish everything off with a compelling narrative
Lastly, align your mission, values, and unique features to develop a compelling story about your brand identity.
Share this narrative with your audience on all points of contact, including your marketing campaigns, website, social media pages, and when interacting with clients.
Maintaining consistency in message and visual elements strengthens your brand identity and increases recognition among your target audience.
Understand Your Target Audience
You must know who your target is to market your legal services effectively.
Thoroughly research and understand their demographics, preferences, and problems so you can customize your marketing messages and practices to address their specific needs.
1. Identify your target audience's demographics
Start by investigating your target audience's demographics. Look at their age, gender, geographical location, professional background, and related factors to better understand who they are.
Recognizing these traits can help you create marketing campaigns that resonate with your target audience's unique needs and problems.
2. Explore their preferences and behavior
Next, analyze the preferences and behavior of your target audience.
What forms of communication do they prefer? Do they respond better to traditional advertising techniques or digital marketing campaigns?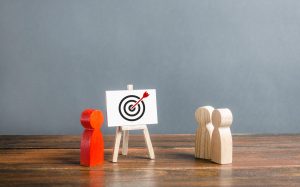 If you understand how they interact with information, you can adjust your marketing strategy and share your messages using the most efficient channels.
3. Identify their pain points and challenges
Identifying the issues and challenges that your target client base faces is equally important. What legal issues could they possibly experience?
By identifying their hardships, you can position your law firm as the solution they need.
Design your marketing messaging to target these issues specifically, demonstrating your knowledge and illustrating how your legal services can address their concerns.
Craft an Extensive Marketing Strategy
You must craft a thorough marketing strategy to promote your law firm and reach your target audience successfully.
Your plan should encompass different channels and strategies to broaden your reach, generate quality leads, and position your law firm as a reputable expert in the legal industry.
1. Conduct market research
Perform rigorous market research to understand your target market better. Determine their demographics, preferences, and problem areas to guide your marketing strategy.
This insightful information will enable you to customize your marketing messages and plans so they resonate with your audience.
2. Incorporate digital marketing
Try integrating digital marketing into your plan. Given the growing reliance on digital channels, having a good online presence is crucial.
Use search engine optimization (SEO) strategies to increase the visibility of your website in search engine results to make it easy for potential customers to find you.
Use targeted online marketing campaigns to appeal to your target market and generate quality leads.
Also, invest in content marketing to provide valuable information and insights that demonstrate your competence and attract prospective clients.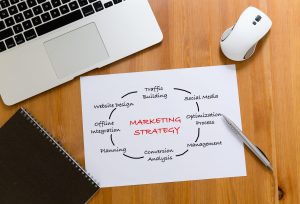 Social media sites are a powerful channel for engaging with your target audience.
Create a strong online platform on social media sites where your audience is most active and create engaging content that piques their interest.
Build lasting relationships by interacting with your followers and answering their questions.
Social media lets you show off your company's personality and principles, reinforcing your brand and increasing client trust.
3. Don't ignore traditional advertising channels
Although digital marketing has proven effective in the current legal landscape, overlooking traditional advertising practices would be a mistake.
Find opportunities to market your firm in relevant print magazines, attend industry events, and partner with people or companies that can increase your influence.
By blending digital and traditional advertising, you can create a well-rounded marketing strategy that extends across many channels and makes your firm more visible.
4. Regularly review and update your marketing strategy
A thorough marketing plan must be consistent and measurable.
Periodically assess and analyze the outcomes of your marketing efforts to know what is working and what needs to be revised.
Set clear goals and metrics for gauging the efficacy of your efforts, whether it's lead generation, web traffic, or conversion rates.
This data-driven technique helps you make informed decisions and improve your plan to achieve the best outcomes.
Build Your Brand Identity
A strong brand identity is what differentiates you in the competitive legal industry. Create a consistent visual identity across your firm's logo, color theme, and typography.
Maintain consistency in online and offline marketing plans to build brand awareness and forge a professional image.
1. Develop a unique visual identity
Develop a unique visual identity for your law firm. You can start by designing a logo that captures your brand's personality and core values.
Your logo should be attractive and simple to recognize and reflect your firm's position in the market.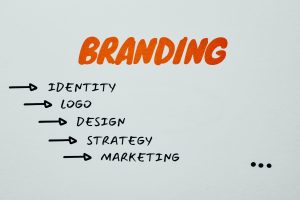 Consider hiring a qualified graphic designer who can make your vision come to life and guarantee that your logo fits your brand identity.
2. Create a consistent color palette and typography
After creating a logo, decide on a color scheme and typography your firm will use for all marketing efforts.
Choose colors and fonts that appeal to your target audience and evoke positive emotions and reactions.
Consistent visual elements help establish a uniform and professional image for your firm, boosting brand awareness and increasing the overall brand experience.
3. Establish a consistent brand voice
Consistency also applies to the language and tone of your marketing efforts. Cultivate a brand voice that reflects the values of your firm and appeals to your target market.
Whether you use an empathetic, authoritative, or innovative brand personality, ensure consistency across all communication channels.
Being consistent can create a unique brand identity that makes your firm more recognizable to potential clients and builds their trust in you.
4. Reflect your brand identity in your marketing campaigns
Reflect your brand identity in both online and offline marketing campaigns. Your social media accounts, website, and email newsletters, among other channels, should reflect your firm's visual and vocal identity.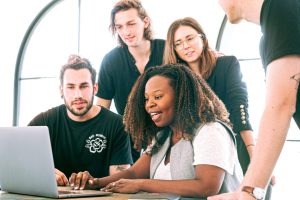 That includes using the same colors, fonts, and tone of voice in all digital communication. The same standards apply to offline campaigns like brochures, letterheads, and business cards.
Such consistency enhances brand awareness and promotes a trustworthy image in your and potential client's eyes.
5. Review your brand identity regularly
To ensure your brand identity is relevant and effective, assess and analyze it frequently.
Update specific aspects of your brand as the market changes and your law firm grows to remain relevant and in line with the needs and expectations of your target market.
Conduct market research, seek client feedback, and remain updated about industry trends to decide whether you should make changes or revise your brand identity.
Summary
The above marketing and branding techniques can help your law firm build a strong brand presence, attract clients, and establish authority in the legal industry.
Defining your brand, creating a well-rounded marketing strategy, and communicating your unique value preposition through digital and traditional channels is key to propelling your law firm towards success.
At PALO, we partner with attorneys and law firms helping them generate high-quality case leads profitably. We specialize in pay-per-call campaigns, and you only pay for qualified leads.
Contact us today to find out how we can help you generate more case leads that are ready to turn into high-paying clients.