It's no secret that the legal profession has shifted dramatically in recent years. Clients are more discerning, and the traditional methods of acquiring cases are no longer sufficient.
To excel, law firms must embrace modern marketing approaches that resonate with their target audience while maintaining the integrity and professionalism that defines the legal field.
In this post, we discuss some of the most effective law firm marketing ideas that yield results.
There is no fluff or flimsy assurances – just a carefully compiled list of doable marketing approaches you can leverage to see concrete growth in your law firm.
1. A Unique Approach: Choosing vs Chasing Clients
Indulge in a different way of acquiring clients. Cold calling and other invasive ways of chasing customers are exhausting and ineffective.
Position your law firm where prospective clients are looking for help instead of blasting people who are not ready.
Brainstorm how to meet potential clients when they need legal services. Develop your marketing strategy by strategically providing valuable, solution-oriented content in search platforms.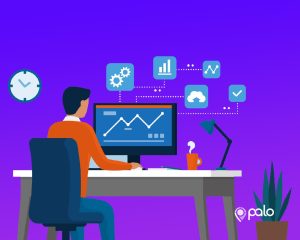 Doing this ensures clients can locate you, avoiding unnecessary intrusions. Knowing the right clients will pick you, you will comfortably let unbefitting opportunities go.
Eventually, your business book will have only clients committed to working with an attorney of your skill and philosophy.
Investigate how acquiring suitable clients through knowledge and direction may change your firm.
Build lasting relations with clients who genuinely think they made the right decision choosing your law firm instead of relentlessly pursuing every lead. The outcome is way more effective and satisfying work experience.
2. Simple Life Client Attraction: How to Get Started
Imagine this – You and your partner bought a starter law firm with a $500,000 revenue. Your goal was to grow this revenue by up to four times within three years.
That's a massive goal but attainable if you adopt suitable marketing approaches.
The first thing you should do is to optimize your website. Many law firm websites are lacking in this area, with little information and few contact options for users.
Create plenty of content demonstrating your knowledge of the subject matter and responding to your target audience's needs if you want to increase the traffic to your website.
The content can include videos, podcasts, blog posts, etc. Ensure your business website is simple to maneuver and your contact details are displayed.
On your website, display testimonials from directories, your Google Business profile, and reviews from online review sites to cultivate trust and entice prospective clients to contact you.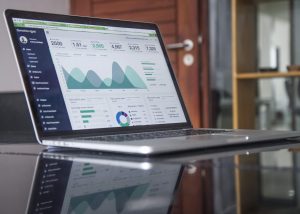 Also, ensure visitors can reach you easily. Law firm websites sometimes lack noticeable contact details, which makes it hard for potential clients to contact them.
You remove unnecessary barriers for potential clients by making your contact details visible on all pages, including inquiry forms and live chat features.
Additionally, you can use more conversion-focused tools on your site.
Integrating a pop-up for when visitors want to exit can successfully collect their contact details, like names and email addresses.
That enables you to continue communicating with potential clients and nurturing connections through email marketing.
A sizable email list can keep your target audience interested, increasing the likelihood of referrals and cross-selling.
3. Create Engaging Content to Build Trust
You can use content works as a conversation starter, get people thinking, and build their confidence in you.
Content is less about giving legal counsel and more about sharing insightful information that appeals to your target audience.
Long-term communication methods are often criticized, but that belief is debatable. Here's why you should stay in touch with former clients and get ideas on writing relevant and engaging email newsletters.
Content marketing and Google Ads are two straightforward ways to increase content visibility and engagement.
Google Ads can increase your exposure by instantly positioning you at the leading end of search engine results pages (SERPs).
Similarly, content marketing entails regularly updating your website with relevant information that responds to your potential clients' questions.
Regarding content, focus on quality, not quantity. Avoid producing general blogs that offer less value. Instead, craft well-organized, educational pieces that respond to your target client's most pressing concerns.
This could be videos, blog posts, social media campaigns, or podcasts – anything that offers valuable information and demonstrates your skill.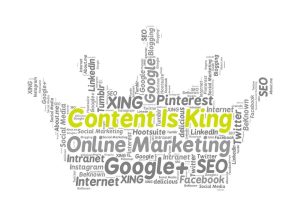 You may wonder, "Won't providing so much content on my website mean that prospects won't require my services?"
The simple answer is no. Posting helpful content cannot substitute for the need for legal counsel.
Instead, it could increase the chances of prospects asking for your help. People frequently look online for information when confronted with a legal problem.
Imagine what your potential clients would ask Google when they need legal advice, such as, "I was involved in an accident; what should I do?" or "I was fired, what should I do?"
You may grab this opportunity to provide optimal content for local SEO. This is content created with the people in your region in mind.
The content should use specific local keywords to increase your local prominence when prospects search for something that contains "near me" or "(your state)."
Then, why do attorneys have such a hard time with content marketing?
They are inconsistent. It's natural to become disappointed when you don't get instant results, but content marketing requires patience.
Attorneys fail to customize content to their target clients. You must understand your target clients and generate content that appeals to their problems.
4. Use Continuous Communication: The Power of Email Lists for Law Firms
If you want better results, regularly engage your current clients and potential clients through email.
This does not mean blasting them with complex statutes or jargon. It's more about connecting with them, using current events as discussion topics, and demonstrating how you can assist.
Ensure your emails are relevant to your audience and that they have personality. Your direct approach may sound intimidating to some people, and that's fine.
These emails can feature personal encounters or observations, linking them to the legal industry. Whether it is the customer service you got when replacing your car's windshield or recent news stories about legal concerns, there's always a current event to discuss.
Keep in mind that your target audience is only interested in subjects that directly affect their lives, including accident claims, employment laws, and the housing market.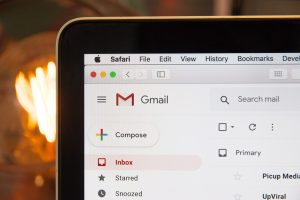 Focus on what is engaging and relevant to them instead of delving into complex details of laws and statutes.
If you practice business law, for example, you can write about issues with employment law or new changes to the legal system that impact businesses.
Be careful with email marketing. Remind readers how you can assist with legal issues instead. Provide a straightforward call to action, like asking them to call or respond to your email for more details.
Let's say a subject has nothing to do with your legal services. Then, you direct them to a reputable colleague who practices in that field.
Remain steady with your emails, too. Send out emails regularly, even once a month, to keep your law firm's name in people's minds.
5. Leverage the Power of Referrals: Strengthen Your Marketing Campaigns Through Relationships
Cultivate strong relations with colleagues and former clients to increase the effectiveness of your marketing campaigns.
If you don't provide a specific service, like realty or property services, you can still interact with prospects and use referrals to grow your network.
Be proactive about referrals, or else you risk losing them. Instead of waiting for referrals to look for you, find them through forging relations with other attorneys and industry experts. Join networking groups, take part in industry events, and social media interactions.
Remain in touch with every referral you send or receive and check in with them to ensure they are happy with the support they receive.
Also, don't hesitate to reciprocate referrals. If a colleague refers a client to you, do the same for them. This helps solidify your rapport and motivate them to keep recommending clients your way.
6. Run Retargeting Ads on Social Media
Retargeting ads changed the marketing game since they first arrived and are still influential today. If you are yet to try it, 2023 is the year to do so.
Retargeting ads are all over. If you have ever searched for something in an online store but did not buy it, then ads for that store seem to follow you across all online spaces – Facebook ads, banner ads, YouTube ads, Google search engine results, you have been retargeted!
The idea behind retargeting is to allow you several opportunities to win someone who once visited your website.
Before retargeting, a visitor who left your site without converting was lost for good. It was out of your control whether this visitor would ever visit your website or hear your marketing message again.
Retargeting ads use browser cookies, tracking pixels, and related cached data to track your visitors.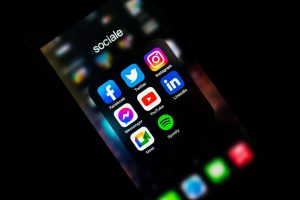 Retargeting allows you to run an ad that places your message in front of these visitors on different channels, including YouTube, Facebook, Pinterest, Google, etc.
Retargeting ads aim to maintain "top-of-mind awareness" with anyone who knows you exist but has decided you are not a suitable law firm for them and is still searching for another.
Repeat exposure boosts trust and familiarity. If you target the appropriate message to the prospect, you can close business with them weeks or months after their first visit.
Note that retargeting ads can seem creepy. So, calibrate your campaigns to be consistent while avoiding overindulgence.
Final Thoughts
These six law firm marketing ideas provide a solid foundation for your long-term success.
Strive to find ways of making clients choose you instead of chasing them. Optimize your website for increased visibility, create engaging content to build trust, keep communication with your target audience going, and harness the power of referrals and retargeting.
At PALO, we focus on helping law firms grow by providing them with a steady flow of highly qualified case leads. Our primary objective is to help you scale your practice profitably and sustainably.
Contact us today to learn more about our law firm marketing services and how our team can partner with you to move your law firm to the next level.