Lead generation is crucial for every business. However, it is even more important for attorneys due to stiff competition for clients in the industry.
A successful lead generation strategy mostly on a wide range of factors that influence your ability to build a pool of prospective clients.
Lead generation for attorneys involves well-coordinated efforts that aim at contacting prospects and telling them about your brand. When done right, lead generation can boost your brand visibility and conversion rates.
But we must mention that lead generation for attorneys is an uphill task, especially for beginners. It requires team effort and calculated moves to yield desirable results.
Today, we highlight eight crucial tips that will boost your attorney lead generation efforts. Read on to learn more.
1. Understand the Basics of Lead Generation
There are two main methods for generating business leads: outbound or inbound campaigns. The same applies in the legal sector.
Outbound campaigns require approaching prospects directly. Conversely, Inbound campaigns attract prospective clients by providing valuable information.
All lead generation initiatives aim at drawing potential clients into your sales funnel.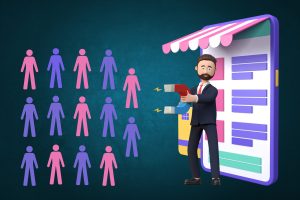 That means helping through awareness, interest, desire, and action (AIDA). These are the four phases that prospects go through to become paying clients.
Prospects become aware of your business and what you do during the awareness phase.
They get better acquainted with your legal services and their perks in the interest stage.
They develop an interest to work with you in the desire stage.
Lastly, they decide to hire you during the action stage.
Understanding these stages and customizing your campaigns can help you improve your likelihood of turning prospective clients into paying ones.
2. Create an Ideal Client Profile
An ideal client profile (ICP) should describe the type of clients you wish to draw to your firm.
It contains demographic information, such as gender, age, average income, and location, and psychographic data, such as values, interests, and habits.
Knowing the typical traits of your ideal clients enables you to draw individuals who suit your business more and are likely to become loyal, paying clients.
Law firms can try different strategies to understand better their target lawyer leads.
Assess your existing client base. Identify patterns in their habits, demographics, and legal problems.
Ask for reviews and feedback. With this, you learn what potential clients want in an attorney or law firm.
Create a profile of your ideal clients. Create a profile of the perfect individual or entity you want to partner with.
3. Blend Several Inbound Strategies for Attorney Lead Generation
Both outbound and inbound initiatives are helpful, but outbound initiatives have become less effective over time.
Potential clients find outbound techniques like cold calling, cold emailing, and targeted web advertising interruptive and annoying.
Conversely, inbound techniques are permissive. They let potential clients interact with you at any time they want.
Additionally, your approach is more likely to succeed because the potentials initiated the communication themselves.
Some of the best inbound strategies include:
a). Website marketing
A website is the storefront of a business. Like a real shop, a website creates the first idea clients develop towards your company. It displays the services and brand of your law firm.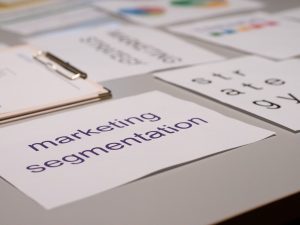 Polish your website to make it look professional, mobile-friendly, and simple to navigate to attract clients and leave a lasting impression.
b). SEO
Without SEO, a legal firm's website would be useless. SEO involves augmenting a website to rank first in search engine results.
When used as a strategy for inbound lead generation, SEO draws potential clients searching online for legal services.
These tips can help you tune your site into a lead generator:
Identify appropriate keywords and use them.
Post content on your websites regularly
Create superior backlinks
c). Social media marketing
Social media is a powerful platform for generating leads since it allows you to connect with millions of users. Each channel has capabilities that can offer you thorough audience analytics with just a click.
Keep in mind that people join social media for pleasure and socialization.
Ensure your content is highly visual, with captivating videos and image carousels. Run engaging content like surveys, competitions, and live question-and-answer sessions.
4. Strike a Balance Between Lead Quality and Quantity
Most businesses strive to get the highest number of leads possible. The notion is that your odds of winning more clients increase with your number of leads.
Even if it is true, try to balance quality and quantity. Here is how to determine the quality of your potential clients:
Marketing-qualified leads are not yet ready to hire you. However, they are still eligible because they have demonstrated some interest, such as signing up for your email list or downloading content.
Product-qualified leads have tried your product or service with a low- to no risk involved. For example, a lead that schedules a free meeting with a car accident attorney falls within this category. They could become a paying client afterward as they understand what working with you would be like.
Sales-qualified leads are outright willing to work with you. Someone who asks about your fees or to speak to your sales team after engaging with you is deemed sales-ready.
If you can generate several of these leads, your attorney lead generation initiatives can be successful.
5. Engage Online and Offline Locally
Lead generation for attorneys also depends heavily on local marketing. By focusing on your local area, you can draw clients who need legal representation in your community.
Reach local clients through online and offline channels. Online marketing entails using local SEO for attorneys to optimize your website.
Find and utilize location-based keywords in your website's content and metadata. Google Local Service Ads can also help.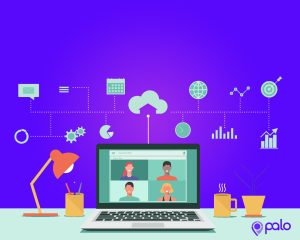 There are unlimited ways of creating legal leads offline:
Delivering a guest speech at conference meetings
Hosting client workshops or educational seminars
Participating in industry initiatives to network with other legal professionals
Funding local establishments or events to boost brand awareness
Giving back to the community by collaborating with local NGOs or charities
Since these are in-person marketing opportunities, law firms should send out written material with eye-catching design and a concise, on-brand message.
They should coach their teams on gathering data effectively and following up with potential clients after the event.
6. Install CRM Software
People skilled in generating leads for attorneys invest in customer relationship management (CRM) software to make the most of their efforts.
CRM software can help you rank leads based on whether they are ready for sale.
You can rank your leads on such metrics as web visits, resource downloads, ad clicks, email opens, newsletter subscriptions, and seminar attendance.
High-quality leads are those that receive the highest ratings.
After ranking them, forward the most qualified leads and their contact info to your sales team for pitching to push them to the next level of the sales funnel.
Generate reports using the stats collected in the program software. Understand your target audience better, identify which content is more effective, and develop data-driven plans.
7. Nurture Leads to Increase Conversion
Your sales staff does all the pitching. But you can still boost your odds of conversion by building a rapport with the leads you generate. This process is referred to as lead nurturing.
With lead nurturing, you create and share content with your leads to build trust.
You can nurture leads through social media campaigns, targeted emails, and digital content like landing pages and blog articles.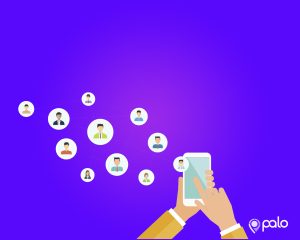 Content marketing helps your firm stay at the top of prospects' minds, leading to more sales and successful upsells.
When nurturing your leads, continually use your CRM to evaluate their buying readiness. Make necessary adjustments to maximize your results.
8. Use PPC to Build Brand Awareness
Pay-per-click advertisements are another excellent lead-generation tool that appears in Google searches and ad displays on other websites.
The idea behind PPC ads is simple – you pay for every click on advertisements.
For PPC to be successful, you must choose the right keywords, organize those keywords into campaigns and ad groups, and set up landing pages that attract your leads' attention.
You can also engage in remarketing using PPC advertising. Remarketing helps keep your law firm at the top of your lead's minds.
Typically, people may be unwilling to convert the first time they see your ad. But they gain interest if your ad pops up again.
Use Google Adwords to help create a robust PPC ad campaign that generates leads.
Final Thoughts
Lead generation plays a crucial role in ensuring your law firm business stays afloat. It allows you to attract potential clients, build brand awareness, and target an audience likely to convert into high-paying clients.
So, it is important to stay on top of your lead generation processes. Tweak your strategies constantly to achieve the best results. The primary objective is to find lasting success in the crowded legal industry.
At PALO, we understand the challenges that law firms face when it comes to lead generation. With over ten years of online advertising experience, we help attorneys generate highly qualified and exclusive leads ready to turn into high-paying clients.
Since we are a performance-based digital marketing agency, you only pay for qualified leads delivered to your law firm.
Contact us today to find out if we are a good fit. Our team is always ready to serve you!