As of 2022, TikTok had one billion active users. What do these numbers mean? TikTok offers much more than just dancing and music.
Many content creators use this channel to reach a broader audience on the platform and beyond. Lawyers are joining the bandwagon.
Based on your legal practice and ability to create short videos tailored to your target clients, TikTok can be an excellent out-of-the-box marketing strategy at your disposal.
But how exactly can you turn your followers into quality case leads ready to hire you as their attorney? Read on to find out.
TikTok Ban Update
You probably know that TikTok was recently banned in certain countries. With this ban, lawyers must explore alternative ways to reach prospective clients and grow their law firms. Here are some of the things you can do:
Focus on other social media channels
TikTok provides a unique channel for sharing creative and engaging content, but multiple other social media channels are available.
Invest your time and marketing efforts into channels like Facebook, Twitter, Instagram, and LinkedIn to engage with prospects and share legal insights.
Video content creation
TikTok offers a user-friendly interface for making short videos. However, you can still use other channels like Vimeo and YouTube to make educational topics that answer common client questions or address legal topics. Video content remains a potent medium for connecting with prospective clients.
Paid advertising
Explore paid advertising options on multiple digital channels. Facebook Ads, Google Ads, or LinkedIn Ads have advanced targeting options that enable you to reach specific audiences.  Paid advertising is a promising way of generating leads and expanding your client base.
Engage influencers
Working with influencers can help you gain a reputation and reach a larger audience. Collaborate with people who influence the legal sector, such as professors at law schools, legal commentators, or well-known lawyers. They can help you reach more people and draw in new clients.
Is TikTok for Lawyers Advertising Possible?
Yes, lawyers can effectively advertise on TikTok.
Additionally, attorneys can easily make themselves stand out on this site. Unlike other social media platforms, TikTok is built to go viral.
Here is how TikTok works. A user opens the app and views videos uploaded by people they follow and platform-featured videos. This particular location is called the For You page.
So, when you create videos for your legal practice, those videos will automatically feature on the For You pages of other users. This exposure can give a great head start and attract a network of people who like legal content.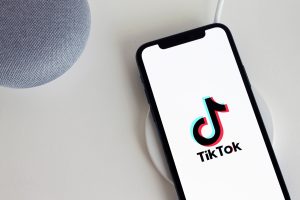 You can also use TikTok to direct users to your other content. You can add a link to your attorney blog or your law firm's social media accounts in your TikTok profile.
That means the views you get on TikTok can turn into traffic and leads.
Overall, TikTok is fantastic for creating viral videos, expanding your fan base, increasing traffic to your website, and generating leads for your legal practice.
How Can You Join TikTok as a Lawyer?
Follow the steps outlined below to join TikTok and start sharing valuable content with your target audience.
Create an account
Before embarking on any lawyer advertising efforts, you must have an account.
You can create an account by downloading TikTok on the App Store or Google Play. You can also create an account from the website.
The sign-up process is relatively easy. All you need to do is complete your profile, upload a profile photo, or use a video.
Generally, you may use the same headshot for all your social media accounts. Doing this increases familiarity with your brand.
However, you can still use something else. TikTok has a high population of younger people, so while you may want to maintain professionalism, you can go for a friendlier and less stuffy look.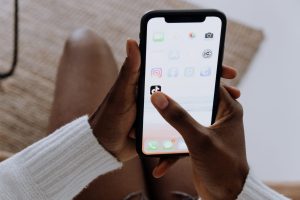 Next, choose a name. This name will always appear at the top of your TikTok profile. It is also what people will use when searching for you.
Then, choose a username, which will appear in your account URL and people interacting with your content. On other channels, this name will be known as your handle.
You will fill out a short bio. Take your time because this is where you tell other users about yourself. Of course, you want to inform them that you are a lawyer.
You can also mention your specialty and where you practice. This section lets you list your social media and law firm's website links.
Most TikTok lawyers also include a disclaimer. This disclaimer can say that your content does not amount to legal advice or client-lawyer relationship.
Lastly, convert your account to the pro version. The upgrade lets you use TikTok Analytics, which gathers data on engagement and performance.
Produce own content
After setting up your account, start creating content. This is an excellent opportunity to share your skills, create comical legal ads, and promote your legal brand to a larger audience.
Look up "what do lawyers do TikTok" to get ideas and examples, but also adhere to these recommended practices:
Frequency
The notion that you must post content regularly to gain a following is true. People recommend one to five videos per day.
While five videos daily may be a lot for many lawyers, try to post at least one every day. You should do more if you can.
If a daily video is impossible, try doing at least three per week. But remember, you must be aggressive to remain on the For You page and build an audience.
If you have trouble generating new ideas, watch other users' content. You will draw some inspiration from those.
Timing
This directly relates to how often you post content. Find what works for you regarding days and times for posting on TikTok.  But worry less about having content ready to upload at all times.
The best thing is to remain consistent.
Start by posting at a particular time every morning and then use analytics to monitor the progress. You may need to adjust your plan until everything works perfectly.
Style and tone
TikTok users like authentic content. So, establish a genuine identity on this platform.
Popular videos are relatable and entertaining. When you watch videos on TikTok, you will realize that individuals use humor and just have fun.
For attorneys using TikTok, avoid direct advertising and self-promotion. It will put off people.
Topics
You can cover any topic but ensure some are relevant to your legal practice. Common legal issues, common legal mistakes people make, or legal issues in the news are some things you can discuss. Always be approachable and use simple language when communicating through educational videos.
Filming and editing
Keep your videos short. TikTok allows you to make 60-second videos, but most viewers cannot concentrate that long.
Aim for short, engaging content. Have good lighting for high-quality production.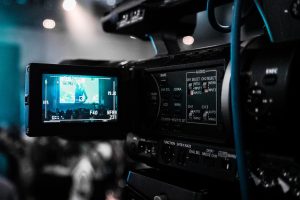 Occasionally, change locations so your videos can look different. With practice, you can start experimenting with different transitions and effects.
Analytics
TikTok Pro version allows users to use analytics data. You can analyze this data to learn more about themes, posting times, and topics that engage clients the most with your law firm.
Keep in mind that your objective is to boost engagement. Encourage people to react, comment, and share. Be responsive when they do.
Top Tips for Turning TikTok Followers Into Case Leads
So, you have created a TikTok account and are posting content. How can you turn your followers into case leads?
Know your audience
Remember that the purpose of TikTok is to interact with people. Avoid treating TikTok as an independent project.
Look for more engaging accounts to follow. React and comment on posts you come across.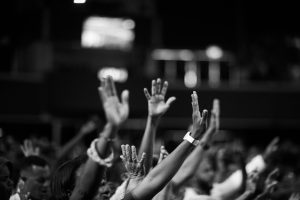 If you believe someone's content is relevant to your target audience or practice area, you can send them a direct message (DM).
This approach may result in some fantastic partnerships that widen your audience.
Follow other people
Initially, your TikTok account will be isolated. You will have no followers, something you want to change immediately.
The best way is to connect with other lawyer accounts. Then, follow users who follow them. This network can help you build a follower base at a faster rate.
You will get more likes, comments, and shares if you have relatable content.
Pay attention to trends
After being on TikTok for some time, you will realize the platform always has trends for people to participate.
These trends and challenges can go viral and achieve higher engagement levels than average posts because of immediate familiarity.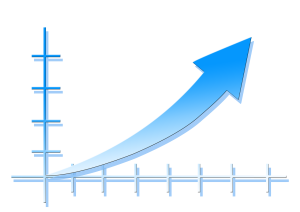 Some trends are influenced by events or holidays. For instance, during summer, there are many TikTok trends relating to that.
So, pay attention to trends and always keep your posts relevant to what is happening worldwide.
Use popular TikTok music and effects
TikTok videos allow you to add music, stickers, or special effects. As an attorney, you can create videos that feature logos or other things relating to your practice area.
If you cannot find items related to your legal practice, use stickers or recommended music. Such small additions can make your posts memorable.
But use them sparingly to avoid distracting viewers from your video.
Respond to other posts
Stitching your content to another post can take the quality of your content to a whole new level and generate more engagement on TikTok.
This stitching creates one of those side-by-side videos and makes your reaction look like an organic part of the original.
You can post more content in less time using stitching. Use a video that has previously been shared and received many comments.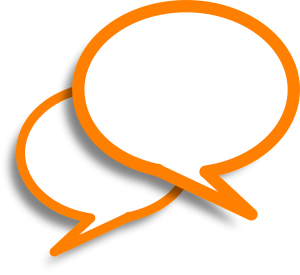 Creating a stitch or duet is simple. Find an appropriate post, then click share.
You can choose between stitch and duet. You may then include your video into the original and upload it.
After doing this, the original poster will get notified that you stitched or dueted their post. You might have the chance to interact with them directly after receiving this notification.
Can TikTok Help Generate Leads?
You may naturally increase your presence on TikTok by posting content consistently. That is amazing, but you must also invest in TikTok advertising.
This is a great way to grow your follower base and reach a broader audience. You can either use the app or the desktop version for TikTok advertising.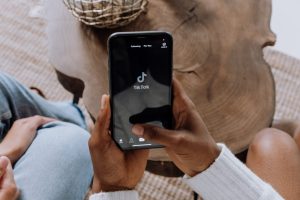 Using video adverts that link to your profile page is one alternative. You can use these ads to draw viewers' attention to your legal practice.
Generally, a multi-channel marketing strategy is the most effective. Invest in paid advertising and remember to create original content to share funny and informative videos.
Final Thoughts on TikTok for Lawyers
If you love making legal-themed videos and are eager to work with an emerging channel with great potential for going viral, then TikTok video marketing is for you.
You can easily make educational and entertaining videos to demonstrate your expertise and connect with others.
Embrace this opportunity to reach a wider audience and boost your brand. All you need to do to succeed on TikTok is share valuable information, be authentic, and avoid self-promotion.
Alternatively, partner with performance marketing agencies such as PALO to generate quality case leads that are ready to convert to clients.
We are experts at running pay-per-call campaigns for attorneys and know what it takes to generate exclusive leads for your law firm. Contact us today to find out how we can help your law firm with marketing.